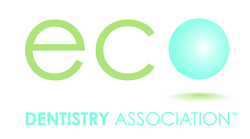 Berkeley, CA (PRWEB) September 13, 2009
The Eco-Dentistry Association™ (EDA), an international association of dental professionals who encourage eco-friendly practices, is inviting everyone to celebrate Healthcare Environmental Awareness Week (September 13-19) with its National "Save 90-A-Day!" Campaign.
Turn off the Tap! Did you know the average person wastes approximately 90 glasses of water every day by leaving the tap running while they brush their teeth? That means in the United States alone, we're literally pouring down the drain as much as 27 billion glasses of clean, drinkable water every day, just brushing our teeth. While it may seem like a small thing, according to the World Water Council one out of every six people on the planet lives without clean drinking water.
During Healthcare Environmental Awareness Week, the EDA is asking everyone to save 90 glasses of water a day by turning of the tap while brushing their teeth. It's easy, something everyone can do, costs nothing, and has a big impact on the preservation of a precious resource. Additionally, each day during this week-long health observance, the EDA is asking consumers to tell a friend or family member to do the same. Just tell seven other people, by the end of the week and together you can save 720 glasses of water. That's 90 gallons of water saved for each person who tells seven friends! So, Monday, tell a friend! And, Tuesday, tell a friend, and so on and so on and so on…
The EDA recommends that you brush your teeth twice a day and conserve ninety glasses of water every day by:
(1) Wetting your toothbrush under the water
(2) Turning off the tap
(3) Applying toothpaste
(4) Brushing your teeth for 2 minutes
(5) Filling a small glass with water
(6) Rinsing and swishing with water from the glass.
(7) Tell a friend or family member to do the same… Together we can make a big difference with small changes!
The Eco-Dentistry Association offers dental professionals practical tips on reducing waste and pollution and conserving resources, like using cloth wrappers instead of disposables to sterilize dental instruments, installing energy efficient lighting, properly disposing of mercury-containing dental waste, and planet-friendly building and office methods, like using non-toxic paint and recycled copy paper.
It provides the public with information about digital x-ray systems which reduce radiation exposure by up to 90%, dental appliances free from the hormone-disrupting chemical, bisphenol-A, found in many plastics, and questions to ask their dentists about environmental stewardship. The Association's web site also allows eco-conscious consumers to search for eco-friendly dental professionals in their area.
To date the new planet-friendly organization has registered green dental professionals as members in 40 U.S. States, and in, Canada, Guam, Taiwan and the United Kingdom. The group's members hail from all over including unexpected places like Waxahachie, Texas, Beachwood, Ohio and Fort Bragg, North Carolina.
The organization is the brainchild of Dr. Fred Pockrass, a dentist, and his entrepreneur wife, Ina Pockrass. Six years ago, the couple created the model for eco-friendly dentistry, and operates their own award winning dental practice in Berkeley, California, the first in the country to be certified as a green business. They formed the organization to stimulate a movement in the dental industry to employ environmentally-sound practices.
More information can be found at http://www.ecodentistry.org
###