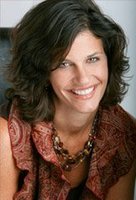 Most entrepreneurs are busy working on a lot of ideas but they have no clear plan for how to implement them
Durham, NC (PRWEB) September 15, 2009
6-Figure Business and Marketing Coach, Bria Simpson, reveals 5 simple strategies for how to double your annual income in 4 months using her "Laser-Focused 6-Figure Blueprint". Coaches, experts, consultants and entrepreneurs know that generating high revenues on a consistent basis can be difficult. Listening to a variety of gurus and implementing a hodgepodge of strategies can keep them circling in 5-figures, or 6-figures but working all the time- both of which are frustrating.
Bria has studied with many of the top gurus, including Kendall Summerhawk and James Malinchak. She has experienced amazing results from watching her mentors and now she's taking everything she has learned and bringing it to her own clients. Bria's program, "Premier Signature Systems- A Laser-Focused 6-Figure Blueprint", is a simple yet effective business blueprint designed to help entrepreneurs catapult easily into 6-figures- with the time for the freedom and lifestyle luxury they want.
"Most entrepreneurs are busy working on a lot of ideas but they have no clear plan for how to implement them," says Bria. "I understand because I was stuck there for years. By following my simple Laser-Focused 6-Figure Blueprint, however, ascending into 6-figures, while working part-time, was much EASIER than when I was stuck in 5-figures."
On her upcoming high-content free teleclass, Bria reveals 5 straightforward core strategies for 6-figure, even high 6-figure success- which includes the creation of your own "premier signature system", simple up-to-date marketing strategies, and a clear12-month action plan. "Without these 5 core strategies in place, creating a 6-figure business that honors lifestyle luxury is just too far out of reach," says Bria.
Cross the threshold into more money, without more time, and check out Bria's free teleclass- "How to Create Your 6-Figure 'Premier Signature System' So You Can STOP Going In Circles and START Making More Money....While Enjoying Lifestyle Luxury". Visit http://www.BriaSimpson.com/makemoremoney.html
###