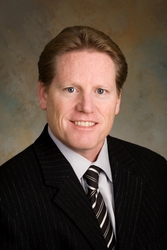 Our clients in commercial and industrial building demand LEED accreditation
Santa Ana, Calif. (Vocus) September 15, 2009
Scott Porterfield, senior project manager of The Moote Group, a full-service construction management group, has been accredited as a LEED Green Associate by the U.S. Green Building Council.
A building with a (LEED) certification means that these building structures are designed and built to maximize efficient use of energy and water, reduce emissions and incorporate other environmentally sensitive design, construction and maintenance practices.
Now that The Moote Group has acquired the Green Associate accreditation, the firm has the required credentials to participate in federal and private developments pursuing LEED certification. The Moote Group's participation includes supporting their clients' team of professionals, assisting with project planning and providing Environmental Impact Report support, cost estimates, construction scheduling and construction management.
"Our clients in commercial and industrial building demand LEED accreditation," said Steve Murow, vice president of The Moote Group, which has been involved in the real estate building and development industry for more than 35 years. "Scott is one of our senior project managers responsible for performing constructability and project cost analysis on major land development projects incorporating a mixed-use, commercial or industrial building(s) end user."
To receive LEED accreditation, applicants must demonstrate their experience in the construction industry, demonstrate knowledge of general contracting, attend a training course and pass the LEED test.
"This accreditation coupled with Scott's 22-plus years in the contracting industry allows him to offer ideas for achieving LEED points at the land development (early) stage of construction, incorporating several recycling and reusable concepts and techniques," Murow said. "This gives Moote another service to provide within its one-stop shop as construction management experts."
The real estate industry is greening up, especially in government and commercial projects.
"It's happening in a big way in the construction industry," Porterfield said. "An increasing amount of private developers absolutely want LEED certification on their buildings."
"As an example, additional regulations have been placed on construction equipment to reduce emissions," he added. "Having the LEED accreditation is an official stamp of approval that you are current with the green movement, specifically leadership in environmental design."
Understanding the "green building" philosophy will allow Moote to counsel its clients who are new to LEED certification what path to take to certify a building.
The greening of the industry hits close to home for Murow. "Personally, I have learned the importance of sustainable development from my son, who recently graduated from Arizona State University, the home of the first College of Sustainability in the country," he said. "It seems that every student on campus shares the importance of going green. The wave of the future is in preserving the environment especially with sustainable development from design to construction through operations."
About The Moote Group:
The Moote Group - a full-service land management firm serving California, Nevada and Arizona that assists with every aspect of development projects from entitlement to finished product, with special emphasis on engineering feasibility, development and building cost estimates and all phases of construction management. Additional information is available at http://www.moote.com .
###