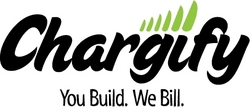 We understand there are a lot of challenges when it comes to building an application like this, so we wanted to provide something ridiculously easy that would really help entrepreneurs
Needham, MA (PRWEB) September 14, 2009 -
Chargify (http://chargify.com)], the recurring billing system that helps Web 2.0 and SaaS companies grow, launched today at the TechCrunch50 Conference (http://techcrunch50.com) in San Francisco, CA. The TechCrunch50 conference provides a platform for early-stage and frequently unfunded companies to launch in the presence of the industry's most influential figures, as well as international media. Chargify will be demonstrated and released to this group of over 2,500, and will be offering beta invites and free accounts for one year to all companies exhibiting at the conference.
Chargify changes the way businesses look at the billing process by offering helpful tools that provide insight into customer behavior. A real-time dashboard and intuitive user interface make it easy to access data about revenue, signups, and cancellations. Chargify automatically analyzes your customers' billing data, helping to uncover trends that will in turn produce smarter business decisions. Chargify also gives you the power to increase revenue and optimize conversions by testing different subscription plans and freemium pricing models.
In addition to Chargify's business intelligence tools, the company offers a pricing model unlike other companies within the recurring billing industry. It's also the only billing system that permits unlimited customers.
"We understand there are a lot of challenges when it comes to building an application like this, so we wanted to provide something ridiculously easy that would really help entrepreneurs," said Michael Klett, the Lead Developer.
With Chargify, you can get started for FREE, with no set-up or transaction fees, and no contracts to sign. While other industry players might charge you per transaction, based on a tiered transaction pyramid, percentage of total dollars billed, or even an overage charge for clients billed over your allotted amount, Chargify makes it simple and only focuses on one thing: how many paying customers you have. Even if you're just starting out and only have 15 clients, Chargify can work for you. In fact, service is free for up your first 50 customers. As you continue to grow, Chargify is intuitive enough to update your plan accordingly, always putting you in the bucket, which costs you the least.
Some additional Chargify features include:

Recurring Billing API - Makes it easy for your business to integrate with Chargify seamlessly.
Subscription Management Tools - Set any billing interval you wish, offer free trial periods, introductory pricing, and charge one-time fees.
Dunning Management - Forget the complications of processing credit card payments.
Branded Payment Website - Collect payments without syncing your site with Chargify's API.
Customer Management - We store a record for every subscription and transaction.
Easy-to-use Interface - Set-up couldn't be easier - Chargify will even walk you through it.
Customer Scalability - Whether you bill 30 people or 30,000, Chargify works for you.
About Chargify
Chargify simplifies recurring billing for Web 2.0 and SaaS companies. Build innovative web applications without worrying how to bill your customers. Whether you're a start up or an established business billing thousands of customers a month, Chargify works for you. Your company's growth is important, so we make accessing customer insight, revenue, signups, and cancellation trends easy with our real-time dashboard. Start accepting payments in minutes with a custom branded payment page or easily integrate via our API.
Get started for FREE with no set up or transaction fees, and no contracts to sign. Chargify your business today.
About TechCrunch50
Founded in 2007 by leading technology blog TechCrunch and entrepreneur Jason Calacanis, the TechCrunch50 conference provides a platform for early-stage, and frequently unfunded, companies to launch for the first time to the technology industry's most influential venture capitalists, corporations, angel investors, fellow entrepreneurs and the international media. Companies are selected to participate exclusively on merit. TechCrunch50 is supported by corporate sponsors Google, Microsoft, Bing, MySpace and Facebook, as well as venture capital and legal-advisory firms including Sequoia Capital, Charles River Ventures, Founders Fund, Redpoint Ventures and Perkins Coie.
###