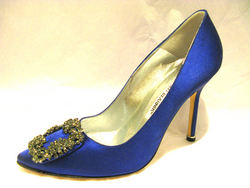 Shop for Public Schools is a great opportunity for New Yorkers to support public schools, and at the same time invigorate the City's economy through shopping
New York, NY (PRWEB) September 15, 2009
The Fund for Public Schools announced today that its annual Shop for Public Schools program will take place from October 1 through October 8 this year. In its sixth year, the program was developed by New York City's retail community and The Fund's Vice-Chair Caroline Kennedy to raise money for the improvement and revitalization of public school libraries. The Fund is also pleased to announce that Bank of America will serve as the Lead Corporate Partner for the 2009 program.
For one week in the fall, participating merchants will pledge a percentage of sales or a flat donation to the Fund for Public Schools. The funds are awarded through a competitive grant program, Library REACH, which awards schools up to $10,000 to purchase books, furniture, technology and other resources to improve their libraries.
From Now until October 8, 2009, anyone who signs up to become a fan of The Fund for Public Schools on http://www.facebook.com/search/?q=fund+for+public+schools&init=quick#/pages/The-Fund-for-Public-Schools/19296025481?ref=search&sid=15701324.4225982636..1 [Facebook] will be entered to win a special prize package including the famous Manolo Blahnik "Something Blue" shoes Carrie Bradshaw wore in the Sex and the City Movie. The shoes will be delivered in the lucky winner's size, along with a movie poster, DVD, and book signed by Sarah Jessica Parker.
"Shop for Public Schools is a great opportunity for New Yorkers to support public schools, and at the same time invigorate the City's economy through shopping," said Caroline Kennedy. "The program is growing each year, and this year is shaping up to be our biggest yet. Despite the tough economic times, we have a record number of retailers - from the coffee shop next door to national chain retailers to the great fashion houses - participating in the program. We are truly pleased to see this level of support for our schools - getting involved to help revitalize libraries and buy books and technology can make a significant impact on children's lives."
New York State provides $6.25 per student per year to buy library books. This is not nearly enough to grow and develop a vibrant library that can support student literacy. Since 2004, The Fund has raised close to $6 million in support of library improvements, and Shop for Public Schools is key to this success. More than 250 public school library renovations across the city have been supported by The Fund for Public Schools.
The Fund for Public Schools, a nonprofit organization chaired by New York City Schools Chancellor Joel I. Klein and Vice-Chaired by Caroline Kennedy and Mortimer Zuckerman, works to improve New York City public schools by attracting private investment in school reform and encouraging greater involvement by all New Yorkers in the education of our children.
For more information, and a daily updated list of retailers, go to Shop for Public Schools.
###