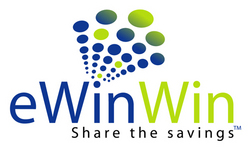 Sellers are desperately looking for ways to market to social networks, yet must be very careful to respect the personal dynamics involved
Tampa, FL (Vocus) September 15, 2009
eWinWin announced today the release of the Beta version of their Social Pricing Software platform, which enables sellers to advertise products to social networks in a friendly, non-intrusive way. eWinWin's e-commerce platform is the first social buying solution that is seller driven, giving sellers the unique ability to offer and then manage group pricing incentives to buyers. As more buyers order, customers receive a lower price based on the seller's discount schedule. For more information and to watch a video about the eWinWin Social Pricing Software, please visit the website at the following page: http://www.ewinwin.com.
"Sellers are desperately looking for ways to market to social networks, yet must be very careful to respect the personal dynamics involved," states eWinWin CEO Greg Mesaros. "Our Social Pricing Software platform enables sellers to create brand advocates, or prosumers, who must first purchase the product from the seller, and then are able to actively promote the limited time offer to their friends. As more buyers join, they all get a lower price and share the savings."
After placing an order, buyers are able to copy and paste eWinWin's Social Pricing Software application on some of the top social networking sites - including Facebook, Myspace, and Twitter to name a few. The buyer can show a picture of the product and the price schedule. Friends who visit their homepage can click on the image, see the product offer, and place an order. A typical offer lasts three to five days. At the close of the offer, the final volume ordered by all buyers will result in the price charged to every buyer. Using eWinWin's streamlined product offer wizard, a seller can load products and go live with an offer in as little as a few minutes.
Sellers using eWinWin's Social Pricing Software have access to a service that allows them to advertise and promote their brand to new customers on major social networking sites. Furthermore, it leverages online word of mouth advertising or "friends telling friends", which is a powerful yet still evolving way to for marketers to reach new customers. The seller who adds this new platform can take costs earmarked for traditional marketing and advertising campaigns and instead give the savings directly to the customers. For sellers that use eWinWin's Social Pricing Software, profit margins remain intact as the final price is tied to the total volume ordered.
The Beta release also marks the very first time sellers can use the eWinWin service for free. Sellers can list up to three products and advertise these special offers to their group of fans, customers and new prospects. eWinWin's Social Pricing Software platform enables everyone to promote the offer and "Share the savings™".
eWinWin's Social Pricing Software release includes:

A 5 step product offer wizard that enables a seller to go live in a few minutes.
A portable Social Pricing App that lets sellers and buyers promote their social pricing group offers on social networking sites including - Facebook, MySpace, blogs, social media sites, etc.
An automated checkout and processing of all major credit cards including Amex, Visa, Mastercard & Discover.
Confirmation emails for buyer registration and orders delivered to a seller's personal mailbox.
An online seller dashboard with updated performance metrics.
An "Orders" tab that lets a seller export all customer orders for fulfillment.
An online buyer dashboard with total savings from all orders.
Established in 1999, eWinWin is the research leader in developing group buying and dynamic pricing applications over the Internet. Over the past ten years, eWinWin has perfected its group technology across multiple industries and product categories. Recently, eWinWin was listed by Inc. Magazine in their annual 500|5000 ranking as one of the fastest-growing private companies in America. With the sudden explosion of social networks and recently granted patents, eWinWin has launched a consumer version of its Social Pricing Software. Now, anyone can purchase products for a discount and "Share the savings™" with their friends.
For businesses that wish to test the eWinWin Social Pricing Software, please visit:
http://www.ewinwin.com/group-selling-for-business.htm
Media Contact:
Katie Kail
(877) 571-2740
###