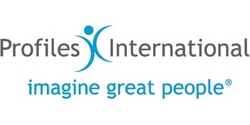 Aspiring to the Standards of America's Most Productive Companies
Waco, TX (PRWEB) September 15, 2009 –
Profiles International, a global leader in employment evaluation and human resource management assessment tools, recently completed a report detailing the ways that companies can maximize their productivity by adapting effective management practices used by America's most productive companies.
"We received such good feedback on our report outlining America's Most Productive Companies that we decided to take a more in-depth look at how other companies might achieve the same success. This report outlines the top five 'people factors' that drive productivity for these companies, and then recommends specific practices that other companies might use in order to enjoy the same kind of success," said Jim Sirbasku, co-founder and CEO of Profiles International.
The five people factors that are identified in the report include a performance-drive culture, effective managers, high employee utilization, high employee effectiveness, and the encouragement of innovation. They conducted a series of surveys based on these factors in order to gain further insight into the practices that separate the "most productive" companies from their peers.
"We are certain that this report will be encouraging and invaluable to administrators and managers who want to emulate the success of America's Most Productive Companies. The report shows them that there are specific steps they can take toward productivity improvement, and that those steps are manageable and achievable," said Dario Priolo, Managing Director of the Profiles International Research Institute.
Download the entire guide: "Aspiring to the Standards of America's Most Productive Companies"
About Profiles International, Inc.
Profiles International helps organizations worldwide create high-performing workforces. Through comprehensive employment assessments and innovative talent management solutions, Profiles' International clients gain a competitive advantage by selecting the right people and managing them to their full potential. For more information about Profiles International's suite of human resource management solutions, visit their website at http://profilesinternational.com.
This press release was distributed through eMediawire by Human Resources Marketer (HR Marketer: http://www.HRmarketer.com) on behalf of the company listed above.
###