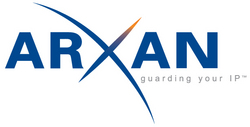 Application layer monitoring for fraud detection or internal threat management continues to evolve as a use case for SIEM technology
Washington DC (PRWEB) September 15, 2009
(ArcSight Protect '09) -- Arxan Technologies®, a leading provider of application hardening solutions that protect software applications from attacks to minimize risk to code and intellectual property (IP), today announced its GuardIT® solution has achieved CEF certification for the Security Information and Event Management (SIEM) platform from ArcSight®, Inc., a leading global provider of security and compliance management solutions that protect enterprises and government agencies. Arxan's ArcSight CEF certified GuardIT solution provides enterprises with enhanced application layer monitoring, visibility and management of sensitive data.
Arxan supports real-time tampering alerts to support visibility into security threats that impact code integrity so enterprises can securely meet compliance needs for IT governance, cyber security mandates from The North American Electric Reliability Council (NERC), and other application security requirements.
The certification also addresses what many experts believe is the next wave of security needs - application hardening. Enterprises can also view and monitor data that is specific to their custom applications, in conjunction with other data components that the SIEM platform collects and correlates. As threats move up the stack to the application layer, the integrity of application code is critical as it must serve as the last line of defense. The application is the new security perimeter against malicious attacks in multi-layered security infrastructure.
Users will receive notification alerts with specific and unique information directly via the SIEM platform through the interoperability of Arxan's GuardIT solution and the ArcSight SIEM platform, enabling enterprises to dramatically improve their response time to identify and react to application attacks. Arxan's GuardIT solution then allows enterprise applications to defend, detect, and react to attempted breaches. The policy-based Guard reaction framework allows customers to select how Guard-enabled applications can detect and react at run-time.
"Application layer monitoring for fraud detection or internal threat management continues to evolve as a use case for SIEM technology," said Mark Nicolett, vice president of Gartner Research in the "July 2009 Hype Cycle for Data and Application Security, 2009" report. "Several SIEM vendors are beginning to position their technologies as 'platforms' that can provide security, operations and application analytics."
"The ability for organizations to be notified and immediately address real and potential security threats to applications in real-time is paramount," said Mike Dager, chief executive officer of Arxan. "Our continued partnership with ArcSight provides enterprises with a deeper look into the health and security of valuable data and critical applications, while at the same time helping them address compliance requirements."
Arxan is a Silver Sponsor of ArcSight Protect '09, Sept. 14-16, and will be located in the Partner Pavillion. Show attendees are encouraged to stop by the booth and receive a demonstration of Arxan's application hardening solutions and real-time alert capability.
Availability
Arxan GuardIT CEF connector supports several ArcSight preconfigured solutions. It will be generally available at the end of September 2009.
###