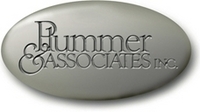 New Canaan, CT (PRWEB) September 15, 2009
For years, college graduates avoided recruiters from the supermarket industry as this was well-known as a 'bag boy to CEO' culture. Most educators did not pay much attention to this sector for this reason. It was primarily a 'macho' culture as those who grew up in the industry had to earn their stripes by spending time as the night stock supervisor or washing vegetables in the tub. Many of the companies were unionized and relations between management and the employees were not positive. College graduates who joined supermarkets were primarily lured while they were attending college and needed employment to pay their way through school.
Now, Plummer & Associates observed, that with the consolidation of the regional chains into mega chains, the supermarket industry is undergoing rapid changes. The resulting larger chains are now dealing with complex issues such as: manufacturing, category management, supply chain management/logistics, information technology, human resources, finance, and the development of private branded goods. The industry is also facing a changing competitive picture with new competition from low cost discount chains, prepared foods to go chains, and specialty food supermarkets. These changing times are requiring new leaders with greater sophistication.
In a study just completed by our firm, we discovered that 57% of the CEO s of the top 75 supermarket chains now hold a Bachelor's degree. This contrasts sharply with the 1950's when few held a college degree. In addition, 17% now hold an MBA degree. Three of these CEOs hold a JD degree and one a PhD. Although the supermarket industry is slightly behind the general industry, the difference is not significant.
No particular college stood out as producing the majority of the leaders with a college degree. In terms of MBA degrees, there were three from Harvard and two from the University of Pennsylvania. Other schools producing these leaders with an MBA degree were: Columbia, Stanford, Kellogg, Chicago, and Cornell.
In the 60's and 70's, a few companies in the supermarket industry saw the need to actively recruit and develop college graduates. These were the Jewel Food Company, Safeway, Kroger, HEB, Hannaford Bros, Stop N Shop, and Dominick's, among others. Historically, the Jewel Company has produced the greater portion of the industry's leaders.
Today the supermarket industry offers significant career opportunities as well as significant challenges for college graduates.
Plummer & Associates is a highly regarded retained executive search firm specializing in direct-to-consumer businesses (retail, catalog, e-commerce, direct marketing, and food service sectors). Plummer & Associates has the experience and keen judgment to understand the differences and demands of recruiting retail executive talent. Plummer's unique business fit approach delivers an outstanding return on recruiting investment. The firm is also known for its high level of client service and its consultative approach.
Over the years the firm has recruited many of the teams that built today's leading retailers and food service chains.
For Plummer & Associates first study on the education of Chief Executive Officers at the top 100 retailers in the United States, please refer to http://www.prweb.com/releases/2009/04/prweb2298774.htm.
Plummer & Associates, Inc.
New Canaan, Connecticut
CONTACT: John Plummer, President
http://www.plummersearch.com
###