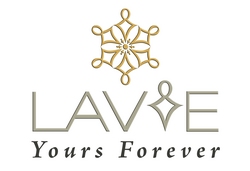 We welcome these prestigious companies to LA VIE. This union will strengthen our manufacturing assortments, information technologies, and distribution capabilities exponentially
Los Angeles, CA (PRWEB) September 15, 2009
The LA VIE Group, Los Angeles and La Vie Premium, Hong, Kong, announced today that it has formed the "LA VIE Powerhouse", a team of leading International Jewelry suppliers and manufacturers, to align with The LA VIE Group to combine strengths and expand market share.
"LA VIE Powerhouse" member companies now include industry greats, Waddy Jewellery Group, KARP Jewellery Mfg. HK and Able Jewelry Mfg. Ltd.
"We welcome these prestigious companies to LA VIE. This union will strengthen our manufacturing assortments, information technologies, and distribution capabilities exponentially," said Lo Huang, Chairman and CEO of The LA VIE Group.
The LA VIE Group, created by Super Bell Jewelry and UNITED BRANDS LLC, is an industry coalition of manufacturers, designers and consumer brands.
In August, 2009, JCK Magazine awarded The LA VIE Group with a JCK Las Vegas 2009 Best-of-Show Award for Best New Partnership. The company's products and brands are offered through a network of 4000 independent retail stores in North America, South America and the Caribbean. The company distributes to over 80 countries from its Hong Kong operations.
Featured LA VIE designers include Award-winning Celebrity Designer and icon Alan Friedman, legendary DeBeers Diamond Award-winner Jose Hess, Hong Kong designer Daniel C, and LAMONT, Designer of Mirabelle 18k.
LA VIE brands include Legacy by Oved Anter, Barbie Rocks by Layna and Alan Friedman, Eighternity by Daniel C. and Spartan for Men. For info please contact: info@TheLaVieGroup.com or visit TheLaVieGroup.com
The LA VIE brands can be viewed at the International Debut of the LA VIE PREMIUM booth at the Hong Kong September Jewellery and Gem Show, September 23-27, Premium Pavilion, booth # 1D509. For registration, to view the Legacy Collection and further information please visit LaVieForever.com
La Vie Premium Ltd is an affiliate of Super Bell and member of The La Vie Group. Super Bell will display in Hall 3 Booth# 3C226, C228, C325, C327.
###