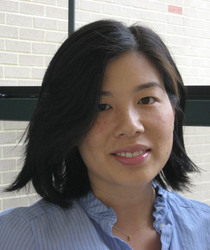 Washington, DC (Vocus) September 17, 2009
Internet entrepreneur and DC small business owner Kassie Rempel hires Shine Lynn to oversee marketing efforts for designer women's shoe boutique, SimplySoles.com.
"We are so lucky that Shine essentially fell into our laps. She contacted me at a time when we weren't hiring but upon learning her skill set, I couldn't pass up the opportunity to work with her. She will be managing our marketing efforts, including overseeing our print catalogs and online marketing, and will be using her artistic interests and background to help with vendor and product selection," says Kassie Rempel, owner and founder of SimplySoles.com.
Shine Lynn has always been inspired by great design and function and earned her degree of fine arts at the University of Georgia. While in Georgia she was lucky enough to work as a summer intern as a web designer for CNN.com where she learned to work creatively in a fast paced, high stress, work environment. She stayed with CNN after graduation and eventually worked her way up to the Online Design Manager where her team was responsible for the day to day graphic needs of the online newsroom. Shine later joined the Associated Press Online Graphics Department working as an information designer. While there, she worked on coverage for some of the largest news stories such as 9/11 and the 2003 Northeast Black Out. While working in journalism was fulfilling, Shine wanted to explore her other interests so she decided to take the plunge into another fast paced, high stress industry.....fashion retail. She joined Anthropologie in 2004 as the product information coordinator for the web site and catalog. There she gained a great working knowledge on how to run a successful online retail business. Her time at Anthropologie allowed her to work with many departments and she eventually took the position as the Product Operations Manager for Anthropologie Direct where she was responsible for the customer experience.
For more information visit SimplySoles.
# # #