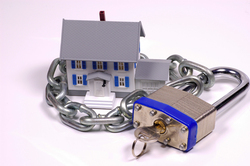 Cardiff (PRWEB) September 19, 2009
Confused.com has warned that unemployed people in the UK could end up paying more for their home insurance. With unemployment in the UK at its highest for over a decade1, many will be unaware of the knock-on effects the situation can have on other household finances that reach beyond the loss of earnings.
When carrying out risk assessments for home insurance premiums, insurance providers take many factors into consideration. One being the employment status of the homeowner. The main factor taken into consideration by insurance providers is the likelihood of defaulting on payments. As household budgets become stretched, payment of monthly premiums could be overlooked as other responsibilities such as mortgages are prioritised. This is a risk to a house insurance provider and is therefore likely to be reflected in the price of the premium.
Some may think that prices may be lowered as the home is occupied during the day, reducing the risk of burglary. The truth however, is an insurance provider perceives the likelihood of accidental damage occurring is far greater as the home is occupied at all times, thus affecting a premium. As homes have people in them all the time, accidents such as spillages, fire and escape of water is more likely to happen. This presumption could be particularly truthful, for those who are making cuts by taking out their children from nurseries. As a result, the home is occupied by little people requiring entertainment. This could result in a claim for accidental damage as they make their own fun.
Darren Black, head of home contents insurance at Confused.com said: 'With so many people out of work, Britain's homes are under serious financial pressure. It may come as a surprise to many people that unemployment means pricier premiums. However, with the house occupied for longer periods of time, by more people, it is realistic for providers to perceive higher risks associated with this. It is paramount that the importance of paying premiums is not overlooked. As soon as you miss a payment, the policy is in jeopardy which could mean disaster should a major event such as flood or fire affect a home. Taking a chance, and leaving your home uninsured is very dangerous for those already strapped for cash as a result of being out of work.'
Those who are unemployed need to call their providers and notify them of the change of circumstances. Many insurance providers will change premiums, but such a change will be applied at the renewal stage. It is unlikely you will see an immediate change in the policy.
For those looking to save money, price comparison sites such as Confused.com can do this for you. With the ability to look at the best deals on the market, for the best price, homeowners can save hundreds of pounds when obtaining an array of financial products including home insurance.
Notes to Editors:
1 BBC Online, Wednesday 12th August 2009
For further information please contact:
Press office, Confused.com: 02920 434 398
Darren Black, Confused.com: 02920 435 574
About Confused.com:
Confused.com is one of the UK's biggest and most popular price comparison services. Launched in 2002, it generates over one million quotes per month. It has expanded its range of comparison products over the last couple of years to include home and contents insurance, travel insurance, pet insurance, van insurance, motorbike insurance, breakdown cover and energy, as well as financial services products including credit cards, loans, mortgages and life insurance.
Confused.com has a panel of 60 home insurance providers and can save customers over £180* on their annual home insurance policy.
Confused.com is not a supplier, insurance company or broker. It provides a free, objective and unbiased comparison service. By using cutting-edge technology, it has developed a series of intelligent web-based solutions that evaluate a number of risk factors to help customers with their decision-making, subsequently finding them great deals on a wide-range of insurance products, financial services, utilities and more. Confused.com's service is based on the most up-to-date information provided by UK suppliers and industry regulators.
Confused.com is owned by the Admiral Group plc. Admiral listed on the London Stock Exchange in September 2004. Confused.com is regulated by the FSA.
*24% of customers who received a home insurance quote between 1st January and 30th June 2009 and provided a best alternative price saved over £183.73
# # #