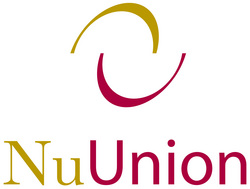 How to Prepare, Pay & Stay in College
Lansing, MI (Vocus) September 17, 2009
September 17, 2009
Lansing, Michigan (Vocus) September 16, 2009 -- NuUnion Credit Union will welcome back financial aid expert Melissa Hunt for two seminars on "How to Prepare, Pay & Stay in College," in Holt on Monday, September 28 from 6:00 p.m. to 8:00 p.m. at the Holt Junior High School located at 1784 Aurelius Road, Holt (in partnership with the Capital Area District Library), and in Lansing on Tuesday, September 29 from 6:00 p.m. to 7:30 p.m. at the Delta Township District Library located at 5130 Davenport Drive, Lansing (in partnership with the Delta library).
Hunt, a college financial aid specialist with over 20 years experience in the financial services industry, will discuss a variety of student financial aid topics, including scholarships, grants, federal student loans, and private student loans, and share practical advice on the frequently confusing application process. Hunt has been a featured speaker across the United States and has helped thousands of families maximize free and low-cost sources of financial aid while providing much-needed education on the role of private student loans in filling funding gaps.
"In these challenging economic times, it's more important than ever for students and families to fully understand their financial aid options and plan accordingly," said Hunt. "By maximizing no- and low-cost financial aid, choosing student loans carefully, and developing proper money management skills, it's still possible for students to leave college with a bright financial future."
Hunt is passionate about addressing the financial needs of young adults. She serves as the Vice President of Client Relations and Education at Credit Union Student Choice, NuUnion's student lending partner. She combines her many years of youth outreach experience with extensive product knowledge to deliver important financial education that's easy to understand and applicable to the situations in which many families find themselves.
Over 100 people attended the seminar earlier this year and gave Hunt outstanding marks. "I've been to three different college planning seminars for my daughter. This was the one that made it simple and easy to understand – the best by far," said Dawn Perry, NuUnion member and parent of a recently graduated high school senior.
"We're very excited to be able to bring this valuable resource back to our community," said Teresa Mayer, NuUnion's Vice President of Lending. "This information comes at a time when mid-Michigan families, and really families across the country, need it. Ms. Hunt is a sought-after speaker whose calendar fills up quickly, so we're pleased we were able to schedule two seminars in the Holt and Lansing areas."
Both seminars are free and open to the community, but seating is limited. So, register today by calling 517.267.7171 or visiting NuUnion.org/Seminars.
NuUnion was established in 1952 and today is over 90,000 members strong. With more than $850 million in assets and 14 branches, including eight locations in Lansing, two in Mt. Pleasant, and four in west Michigan, NuUnion believes in providing a unique service experience. Membership is open to anyone in its 28-county service area.
# # #