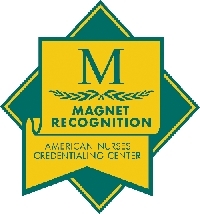 Many hospitals can make claims about delivering superior care, but Magnet designation gives Christ Medical Center and Hope Children's Hospital credible, third-part validation that nursing care - and care in general here - is outstanding
Lanham, MD (Vocus) September 17, 2009
Following a three-day site survey and comprehensive follow-up analysis, the American Nurses Credentialing Center (ANCC) has re-designated Advocate Christ Medical Center and Hope Children's Hospital in Oak Lawn, Ill. a "Magnet" institution.
Magnet status is the highest professional honor accorded in nursing. It sets apart a hospital as an institution of the highest excellence, quality care, evidenced-based practices and patient safety. Studies indicate that Magnet hospitals achieve better overall patient outcomes, shorter lengths of patient stays in the hospital, higher rates of patient satisfaction and greater cost efficiencies.
Magnet re-designation puts the medical center among a select group of health care institutions. Only 2 percent of hospitals in the country have achieved re-designation.
"Many hospitals can make claims about delivering superior care, but Magnet designation gives Christ Medical Center and Hope Children's Hospital credible, third-part validation that nursing care - and care in general here - is outstanding," said Darcie Brazel RN MSN, market chief nurse executive for Christ Medical Center-Hope Children's Hospital and for Advocate Trinity Hospital.
The medical center first gained Magnet status in 2005, following two years of rigorous preparation and evaluation. It was the first Advocate Health Care hospital to achieve Magnet designation. Other Magnet institutions in the Advocate system now include Advocate Good Samaritan Hospital, Advocate Illinois Masonic Medical Center and Advocate Lutheran General Hospital. Magnet designation remains in place for four years, after which a hospital must reapply and submit its practices to another analysis and review process.
Christ Medical Center and Hope Children's Hospital was only the fifth organization in the United States to apply for Magnet re-designation under a new national ANCC model that stresses health outcomes rather than structure and process.
Related to the Evangelical Lutheran Church in America and the United Church of Christ
Recipient of the Magnet award for excellence in nursing services by the American Nurses Credentialing Center
add one - Magnet re-designation
While assessing the medical center's outcomes and professional practice standards in an on-site evaluation in July, Magnet surveyors indicated that they were particularly impressed with the hospital resources available to nurses; the depth and breadth of nursing expertise, including the presence of advanced practice nurses throughout the medical center; the campus' electronic information system, known as CareConnection; the level of nursing research; and the enthusiastic involvement in and support for the Magnet process by non-nursing staff.
As part of the site review, surveyors met with community leaders, including local elected officials and members of the police department in Oak Lawn; representatives of the American Cancer Society, American Heart Association, Ronald McDonald House and Gift of Hope; and several deans of area nursing schools that send students to Christ Medical Center and Hope Children's Hospital for their clinical training.
"Surveyors were impressed that we train some 800 undergraduate nursing students annually," said Wendy Tuzik Micek RN PhD, market director, nursing science and Magnet, for the medical center and for Advocate Trinity Hospital. "In fact, one appraiser remarked, 'Not only do students receive great clinical experience here, this hospital is their first choice for employment after they graduate.'"
Tuzik Micek helped lead a team of nursing leaders and staff in coordinating the medical center's preparations for Magnet re-designation. As part of the process, the medical center prepared an application estimated to be 15 inches thick and containing about 500 pages of text covering five major areas: transformational leadership; structural empowerment; exemplary professional practice; new knowledge, innovations and improvement; and empirical outcomes. Just a listing of innovations implemented at the medical center during the past two years resulted in a table covering 40 pages of the application.
###