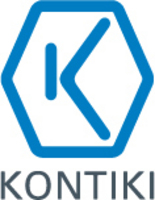 Flash is possibly the most widely adopted video format, which means that companies have access to a large pool of resources to cost-effectively develop and deliver critical corporate communications. The development team understood the need for native support in order to let organizations with Flash video assets take full advantage of Kontiki's features
Sunnyvale, California (PRWEB) September 17, 2009
Kontiki, the leading provider of enterprise video delivery solutions, announced today that it now provides native support for the popular Adobe ® Flash video format. Support for the format means that corporate communication and IT teams can use Kontiki's video delivery management system to provide employees with high quality on-demand videos developed in Flash without negatively impacting network bandwidth. With this news, Kontiki extends enterprise investments in Flash video production by making existing and new video content able to be viewed both within the company and on customer facing portals.
Kontiki CEO Eric Armstrong says support for Flash technology was a priority for the Kontiki development team in its drive toward the latest product release. High-quality online video, whether it's live, streamed on-demand, downloaded, or pushed, can help businesses connect with employees in a way that email and other forms of corporate communication can't.
"Flash is possibly the most widely adopted video format, which means that companies have access to a large pool of resources to cost-effectively develop and deliver critical corporate communications. The development team understood the need for native support in order to let organizations with Flash video assets take full advantage of Kontiki's features," Armstrong concludes.
Kontiki's delivery management system also provides reporting on user plays and how much of the video each user watched. The latest version of Microsoft's browser, Internet Explorer 8, is also now fully supported for use with Kontiki.
Kontiki's unique approach can securely reach every employee in a company with a desktop computer and in any location around the globe through its patented peer-assisted video delivery technology. Kontiki significantly increases the capacity of existing infrastructure to deliver high-quality live, on-demand, download or push video, company-wide, without additional hardware expenses or dedicated IT staff. Its robust functionality offers multiple delivery options, email integration, portal search and discovery, security and analytics. Kontiki solutions can be implemented in a few short weeks to thousands of employees worldwide.
About Kontiki, Inc.
Kontiki's mission is to enable business leaders to communicate with their entire global workforce via the most personal and engaging communication method possible ‐ high quality video to every employee's computer.
Founded in 2000, Kontiki offers an End‐to‐End Enterprise Video Delivery Solution for our customers to meet all of their live, video streaming, and on‐demand delivery needs, plus more. Offered as a Software‐as‐a‐Service or Software License solution, Kontiki's technology is unique in the market in that our customers can deliver high‐quality video to all employees worldwide, regardless of any network connectivity limitations they may have, and without deploying any networking or caching hardware. Learn more about us at http://www.kontiki.com.
# # #