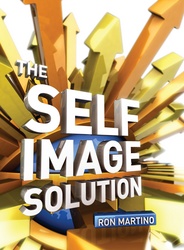 Eliminate stress and everyone will be healthier.
Los Angeles, CA (PRWEB) September 22, 2009
The answer to the health care crisis is simple. Cut costs by 20%. All the debate over which government plan is best is unnecessary because there is a way to cut health care costs by 20%.
Ron Martino, author of the new book "The Self Image Solution," provides an answer: "Eliminate stress and everyone will be healthier."
Ron Esser, a medical center COO and a Martino client, says, "People following Ron's program develop such a high self-esteem and self-respect that they very quickly become people less likely to be seen as patients in our mental health and addiction services - therefore cutting health care costs."
Ron Martino has made it his life's work to find the answers to correcting the low self-image that he identifies as the common denominator at the core of all life disconnections. His clients' adversities have ranged from crippling stress-related debilities to chronic unhappiness and under-performance in all areas of life.
John Kremer, another of Ron's clients has noted, "My wife used to see the doctor once a month. Since taking Ron's program and having the tools to live a much healthier lifestyle, she now sees a doctor once a year. We have cut our health care costs dramatically."
"The power to cultivate and deploy positive decision-making," says Martino, "is the one true power possessed by every human being. This is the key to building, preserving and protecting health, happiness and lifelong well-being."
Ron Martino's book, "The Self Image Solution," is available at Amazon.com, Barnesandnoble.com, and http://www.SelfImageSolutions.com
Media - For more information, email Media (at) selfimagesolutions.com or call 908-472-4840.
###