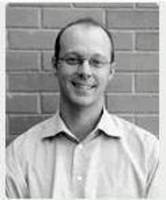 His knowledge will immediately benefit our clients.
Cleveland, OH (Vocus) September 17, 2009 -
Metrics Marketing Group has hired Dean Westervelt as a Senior Consultant focusing on both interactive and traditional marketing in Metrics' Consulting and Analytical Services Group. Westervelt joins the firm with more than 10 years in database marketing analytics and strategic consulting experience.Prior to joining Metrics Marketing, Westervelt led the client services group at Collective Intellect where he developed customized social media analyses for clients across a wide range of industries, including B2B (Dell, IBM, Cisco, EMC), travel (British Airways), retail goods and services (Jim Beam, Diageo), telecom (Verizon), pharmaceutical (Pfizer), and advertising agencies (Ogilvy Worldwide, McCann Universal).Previously, Dean served as a Senior Director in Epsilon Data Management's Analytical Consulting Group. His thought leadership in measuring and quantifying social media marketing analytics (with a specific emphasis on synthesizing digital and social media metrics with more traditional analytic approaches) and their impact on revenue, customer satisfaction, and brand awareness places him at the forefront of his field. A member of Web Analytics Association, Westervelt is a trusted industry commentator who enjoys creating webcasts and blogging about the impact and future and of social media and marketing analytics. "Dean brings a wealth of knowledge and insight into the impact of social media strategies on both online and offline success metrics," said Jonathan Hill, Partner in Metrics Marketing Group. "His knowledge will immediately benefit our clients."
After graduating with a Bachelor of Arts degree in Economics from The College of William & Mary, Westervelt went on to earn a Master's degree in General Psychology from Northern Arizona University and a Master's degree in Social Psychology from Boston College.
Editor's Note: Based in Cleveland, Metrics Marketing offers comprehensive analytics-driven database and interactive marketing by providing the following services: automated/triggered marketing systems, marketing database development and hosting, email strategy and deployment, predictive modeling, segmentation analysis, search marketing, creative services, web design, web usability, web analytics, website development and hosting, user research and Customer Relationship Management (CRM) strategy consulting.
###