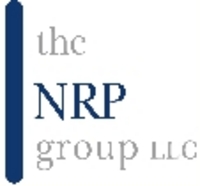 Columbus, OH (Vocus) September 18, 2009
WHAT: The NRP Group and MiraCit Development Corporation announced a VIP ground breaking ceremony will be held at the future site of North Central Village Senior Apartment Homes. This new garden style complex community boasts 74 units and is reserved for individuals 55 and better. National, State and local dignitaries will be in attendance.
WHEN: Friday, September 18, 2009, 2:00 PM – 4:00 PM
WHERE: 1843 E. Hudson Street, Columbus, OH
WHO: Speakers include:

Dan Tangherlini, Assistant Secretary of Treasury Management
Columbus Mayor Michael B. Coleman
Doug Garver, Executive Director, Ohio Housing Finance Agency
Gloria Zebbs Anderson, Argyle Park Civic Association
Hal Keller, President, Ohio Capital Corporation for Housing
MORE: The NRP Group announced it is the first recipient to receive Tax Credit Exchange (TCE) housing funds through the American Recovery and Reinvestment Act (ARRA) in Ohio. The Ohio Finance Agency (OHFA) announced the $3.3 million allocation to North Central Village in Columbus, a 74-unit affordable senior community situated in 12 one-story buildings that replaces a blighted mobile park on the east side of Columbus.
###