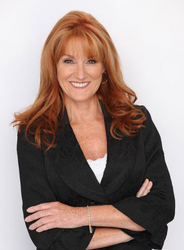 Grab Your Dreams Coaching Certification
Littleton, CO (PRWEB) September 18, 2009
Executives, entrepreneurs and experts know that finding the right business to achieve business growth in challenging economic times can be difficult. Carolyn McCormick has found a way to cash in on the 2nd hottest trend in business today, turning her expertise into multiple 6-figure incomes. She can show you how.
As a business advisor, Carolyn McCormick has partnered with the best success coaches in the world. She produced seminars for Tony Robbins for 8 years and partnered with Bob Proctor (The Secret) training people to start their own training/coaching business. McCormick coaches professionals how to turn their expertise into a highly-paid coaching business.
McCormick states, "More and more people are looking for success coaches to guide them through these challenging times. Coaching is a recession-proof business opportunity where you can utilize your expertise while creating a great lifestyle."
Her teleseminar, "6 Insider Secrets To Creating A 6+ Figure Coaching Business . . . On Any Topic, While Doing What You Love" is free with limited availability. When participants sign up they'll learn why coaching is recession-proof, how to become a leading authority with high-paying clients and tap into 80 million people seeking coaching and much more.
McCormick has a solid record for success. Some clients are enjoying 6 figure incomes with a wait-list. One client got her first 7 high-paying clients 30 days after certification. Another doubled his business from 1 million to 2 million dollars. Clients report, "Carolyn's coaching shaved 5 years off my learning curve building a successful business sharing my expertise."
Check out "6 Insider Secrets to Creating 6-7 Figure Coaching Business . . . On Any Topic, While Doing What You LOVE," Wednesday, September 23rd at 5 pm (PDT). Don't worry that you can't make the call, when you sign-up you'll receive a free recording. http://www.grabyourultimatedreams.com/opportunity
Carolyn McCormick is author of two award-winning training programs: "Grab Your Dreams Coaching Certification" and "Best-Selling Business Blueprint." Her dynamic consulting, speaking and training programs "help executives, entrepreneurs, & professionals harness their expertise, generate big money, and live their ideal lifestyle." For information on her Coaching Certification and business-building programs, visit: http://www.grabyourultimatedreams.com
# # #