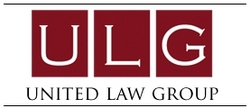 SB94 is fundamentally defective. The concept of protecting a consumer will be totally eroded by the elimination of representation by licensed attorneys.
Irvine, CA (Vocus) September 17, 2009
United Law Group, the leading provider of legal foreclosure prevention and foreclosure litigation services today announced that it joined forces with over 30 top law firms becoming part of the Crisis Commission on Homeowner Representation. The commission's first objective is to seek the modification of language in SB 94 that would impede the rights of distressed homeowners by making it impossible for attorneys to provide counsel in these situations.
SB 94 raised concern in the legal community because, as it reads currently, the bill would prohibit lawyers from accepting a retainer up front for services. Members of the commission assert that this bill would negatively impact the constitutional rights of distressed homeowners to seek representation by preventing attorneys from offering services related to home loan modification and foreclosure prevention.
"Essentially, it is a bill that will block a homeowner from obtaining legal representation when they are at risk of losing their home to foreclosure," said Martin Andelman.
According to Robert Scurrah of CDA Law Center, "SB94 is fundamentally defective. The concept of protecting a consumer will be totally eroded by the elimination of representation by licensed attorneys."
The commission asserts that fees currently charged by attorneys are very modest when compared with the amount of time and effort involved, the expertise required and the costs incurred by attorneys to support any loan modification. Consumers engaging a lawyer for any other project in Orange County could pay $300 or more per hour. Real estate law firms enable consumers to engage the services of a lawyer for somewhere between $1,500 and $3,000.
"In a contingency case it's worth the risk, because there's a fee waiting for you at the other side," said Zshonette Reed of Lorden & Reed. "But attorneys cannot afford the overhead commitment for a $2,000-$3,000 fee."
Robert Buscho of United Law Group adds, "The consequence of this bill is that homeowners are not able to get representation because the attorneys cannot afford to become unsecured creditors to people who are already struggling financially."
Proponents support SB 94 because of concern for the unknown number of loan modification scams that exist throughout the state and the number of complaints that have been received by the State Bar.
Buscho asserts that SB 94 would punish distressed homeowners, not the scam artists.
"Enforcing current laws will take care of the scammers," said Buscho. "SB 94 would punish distressed homeowners. There is no reason to pass a law that will deprive homeowners of legal representation at a time when they need it most."
About United Law Group
United Law Group is a national law firm with offices in California, New York, Florida, Ohio, Nevada & Arizona. It is the largest foreclosure prevention and litigation firm in the country with attorneys licensed in every state. Dedicated to helping homeowners facing hardships to keep their houses, United Law Group uses legal channels to compel banks to modify adjustable-rate to fixed-rate mortgages, reduce principal and interest, and create other fair solutions between the lender and borrower.
For further information on United Law Group, visit: http://www.unitedlawgroup.com or call Corvi Urling, Executive Consultant for United Law Group at (800) 680-5717.
# # #