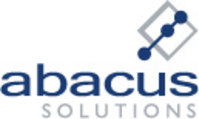 The data center workforce face a huge workload each day. We are looking to take some of that responsibility off of their shoulders
Atlanta, GA (PRWEB) September 20, 2009
Abacus Solutions, an IT infrastructure firm in Marietta, Georgia announced its intention to move forward with a focus on bundled solution packages. The bundles will remove all guesswork involved in purchasing equipment for the data center.
"The data center workforce face a huge workload each day. We are looking to take some of that responsibility off of their shoulders," said Patrick Hiller, CEO of Abacus Solutions. "We come up with the solution, we give recommendations and implement the complete package for our customers. Then the only thing our clients have to do is reap the benefits."
While certain components in the packages are pre-arranged, everything is customizable based on the customer's needs. Abacus understands that a "one size fits all" mentality does not usually work in the IT field. So instead they send in certified engineers to come and asses the data center, and then make qualified recommendations. The packaged solution is then adapted to fit the specific IT needs of a company.
Abacus Solutions starts their package with a focus on servers, storage or networking, and expands to include top-of-the-line services, maintenance plans, software and warranty plans. This creates a turn-key bundle of products and services that work the minute they are implemented, reducing the time an IT Manager or CIO needs to spend designing their own package and working to make it run smoothly.
These solution packages are meant to follow the Abacus motto to "keep solutions simple." The company goal is to keep their solutions straightforward so that the customer knows exactly what they are getting, and exactly what benefits they can expect to see.
About Abacus Solutions:
Abacus Solutions architects multi-platform enterprise-level, server, storage and networking solutions by offering technologies from leading vendors. Products include new and used servers, software, networking and storage solutions. Whether new or expertly refurbished and warrantied equipment is needed, Abacus works directly with, and across, the purchasing and IT departments at both strategic and deep-dive technical levels to match the right equipment, budgets and processes to a company's direct needs -- delivering technology much faster than working directly with OEM vendors, at a fraction of the cost. For additional information, call 770-738-1101, 1-800-605-5446 or visit abacusllc.com.
###