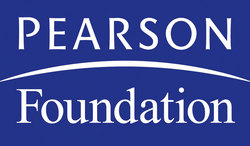 Washington, DC (PRWEB) September 17, 2009
Ninety-five percent of Americans consider early childhood literacy an important problem, but they do not know that reading to children between the ages of 3-5 has long-term consequences for a child's academic achievement and life-long success, according to a new survey released today.
The poll shows that 73% percent of Americans wrongly believe that if children enter kindergarten unprepared, they will catch up in elementary school.
The Pearson Foundation commissioned the "Pearson Foundation Early Childhood Education Perception" poll in conjunction with its support for the non-profit national early education organization, Jumpstart. The poll, conducted by Candice Bennett and Associates, explores Americans' perceptions surrounding the reading inequality gap that exists between children in low-income homes and their more affluent peers. The survey's findings reveal a large gap in people's awareness of the importance of early childhood literacy, which includes areas like familiarity with letters, awareness that letters make words, knowing the front of the book from the back, and that you read a book from left to right.
Other poll findings include:

75% of the population is completely unaware that nearly 61% of low-income families do not have any age appropriate books in their homes.
63% did not know that poverty is the best predictor of whether or not a child will achieve in school.
53% are unaware that nearly one-half of children from low-income communities start first grade up to two years behind their peers.
"This new survey demonstrates what educators who work with young people have long been suggesting," said Mark Nieker, president of the Pearson Foundation, which commissioned the public opinion poll. "Though we all want what's best for our nation's children, very few Americans understand the important connection between childhood literacy and long-term opportunity and success."
Jumpstart will be releasing a separate comprehensive report, "A New Look at America's Early Literacy Crisis," that compiles research from top academic experts around the country detailing the widespread early childhood literacy crisis and its impact on the nation's dropout rates, workforce competitiveness, and economy. Research highlights that reading to children during the early years, including ages 3-5, when their brains are undergoing the most growth and development, sets the stage for all of later learning and success in life.
According to Dr. Laura Berk, a co-author of the report, early childhood education expert, and Professor Emeritus, Illinois State University, preschoolers from low-income families have fewer home and preschool language and literacy opportunities than children from economically advantaged backgrounds - a major reason why they lag in academic achievement throughout the school years. A new study included in the report from researchers at Illinois State University demonstrates the effectiveness of intervening early and the struggles of children entering kindergarten ill-prepared to succeed.
Research proves that children who enter kindergarten behind their peers will most likely never catch up and are three to four times more likely to drop out in later years. However, new survey data shows only 18% of Americans know that children who lack early literacy skills are less likely to succeed as adults.
"The books we read as children provide us with treasured childhood memories," said Jumpstart's President James Cleveland. "As our new survey reveals, many Americans don't realize that most children in low-income communities have few, if any, age-appropriate books in their homes and, therefore, miss out on critical early reading experiences. This is why intervening early to teach at-risk preschool children language, literacy and social skills is so critical. We need all Americans to take action and be part of the solution."
A Call To Action
Recognizing the urgent need to combat the childhood literacy crisis and provide early reading experiences to children from low-income communities, Jumpstart, the Pearson Foundation, and Walmart are joining forces and calling on all Americans to help close the early literacy gap by participating in Jumpstart's Read for the Record campaign.
Presented in partnership with Pearson, Jumpstart's Read for the Record is a celebration of reading, community service and fun to raise awareness about the importance of reading with young children to ensure they learn crucial early language and literacy skills to succeed in school and in life. This year, on October 8th, Jumpstart's Read for the Record has set out to break a world record as adults read the same book on the same day to millions of children across the US and around the globe. The campaign also raises funding to support Jumpstart's yearlong work with preschool children in low-income communities where Jumpstart is working toward the day all children enter school prepared to succeed.
The official campaign book for the 2009 Read for the Record is a special, limited edition of the Philomel Books classic The Very Hungry Caterpillar by Eric Carle. The commemorative book includes a foreword with messages of support from Matt Lauer and Meredith Vieira of NBC's TODAY Show, Tony-, Emmy- and Golden Globe-winning actress Mary Louise Parker, and entertainer, actor, author, recording artist, two-time Grammy Award winner, and NAACP Image Award winner, LL Cool J. Walmart stores nationwide are offering the official limited edition copy of The Very Hungry Caterpillar in support of Jumpstart's Read for the Record. All net proceeds from the book sales will be donated to Jumpstart*.
At today's press conference, U.S. Representative Joseph Courtney (D, CT-2) announced that Congressional leaders will unite to host Jumpstart Read for the Record on Capitol Hill on October 8th to help raise awareness of the importance of early literacy.
Over the past three years, Jumpstart's Read for the Record has raised more than $3 million to support Jumpstart's mission of ensuring that every child enters school prepared to succeed, and more than 500,000 books have been donated to children in need. Pearson, Penguin, and Walmart are joined in supporting this campaign by Jumpstart's national corporate partners American Eagle and Sodexo.
"Access to books, especially quality literature, is one of the major factors of early educational success for children, and Walmart is committed to doing our part to communicate this important message," said Walmart Foundation president Margaret McKenna. "From our associates who are reading in Walmart stores on October 8th, to customers who support Jumpstart by buying The Very Hungry Caterpillar at Walmart, we're helping to instill a love for reading in children, planting seeds for later success."
Visit http://www.readfortherecord.org to pledge to read and learn more about Jumpstart's Read for the Record. Visit http://www.pearsonfoundation.org for more information about the Pearson Foundation's support of this campaign.
A minimum of $1.00 (12.5% of the retail price) for each book purchased.
Survey Methodology
This summary highlights the major conclusions from a Census-balanced and nationally representative online poll conducted among 507 American adults ages 18 years of age and older. The Jumpstart Childhood Literacy Poll was conducted in August 2009 by Candice Bennett and Associates. The margin of error is +/- 4.4%. View the report at http://www.readfortherecord.org/mediaassets
About Jumpstart
Jumpstart is a national early education organization that works toward the day every child in America enters school prepared to succeed. To cultivate a child's social, emotional and intellectual readiness, Jumpstart brings college students and community volunteers together with preschool children for year long, individualized tutoring and mentoring. Since 1993, more than 70,000 preschool children across America have benefited from millions of hours of Jumpstart service. Jumpstart's national sponsors include American Eagle Outfitters, AmeriCorps, Pearson, Sodexo and Starbucks. Jumpstart is the five-time recipient of the Fast Company/Monitor Social Capitalist Award (2004-2008) and has received a 4-star rating from Charity Navigator. For more information, visit the Jumpstart Web site at http://www.jstart.org.
About the Pearson Foundation
Pearson, the international education and information company, is Jumpstart's Read for the Record's Sponsor and Founding Partner. The Pearson Foundation extends Pearson's commitment to education by partnering with leading nonprofit, civic, and business organizations to provide financial, organizational, and publishing assistance across the globe. The Foundation aims to make a difference by sponsoring innovative educational programs and extending its educational expertise to help in classrooms and in local communities. For more information, visit http://www.pearsonfoundation.org.
About Philanthropy at Wal-Mart Stores, Inc.
Wal-Mart Stores, Inc. (NYSE: WMT) and the Walmart Foundation are proud to support the charitable causes that are important to customers and associates in their own neighborhoods. Through its philanthropic programs and partnerships, the Walmart Foundation funds initiatives focused on creating opportunities in education, workforce development, economic opportunity, environmental sustainability, and health and wellness. From February 1, 2008 through January 31, 2009, Walmart - and its domestic and international foundations - gave more than $423 million in cash and in-kind gifts globally. To learn more, visit http://www.walmartfoundation.org.
# # #