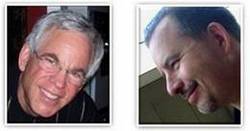 Get the Right Eyeballs, and More of Them, on your Webinar
Rensselaer, NY (PRWEB) September 17, 2009
Join us for a complimentary webinar this September 30th for an insightful look into managing all of the moving parts involved in attracting the right audience to your web-based event, and in larger numbers.
Register @ https://www2.gotomeeting.com/register/904656186 .
Success in audience recruitment for a web-based event consists of 5 parts:
1) identifying the value-proposition-matched group you want to attract,
2) sourcing contact data that is both accurate and targeted,
3) creating compelling, multi-touchpoint messaging,
4) deploying an adjustable, flexible invitation strategy, and
5) utilizing cost-effective message delivery channel(s) for both pre- & post-event.
Webinar Audience Recruitment - "Get the Right Eyeballs, and More of Them, on your Webinar" is the 2nd in our webinar Thought Leadership Series. You may view the inaugural event, The Business Value of Informational Webinars, by going here.
WebAttract was formed by Mike Agron and Bret Smith, with a combined 50 years of real-world business chops in global sales, alliances and business development while working at top technology firms like Apple, Oracle, MapInfo and deCarta. WebAttract's differentiating approach generates fresh new sales leads, increased brand awareness and enhanced thought leadership within a turn key solution.
Read testimonials from Microsoft, Oracle, TeleAtlas and more at http://www.webattract.com.
Click http://www.youtube.com/watch?v=Kx1Ee6qzpzw to see & hear Bret Smith reveal the WebAttract Process for Audience Recruitment
About WebAttract the Company
WebAttract is a leading Webinar Demand Creation firm delivering fresh new sales leads, icreased brand awareness and enhanced thought leadership within a "turn key" solution. Our proprietary audience recruitment approach converges traditional subscription-based contact data with social media, resulting in considerably larger, more accurate target lists.
Founded in 2009, WebAttract is headquartered in both New York and California. Our customers range from venture-backed start-ups to Fortune 500 companies.
###