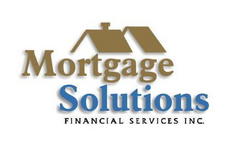 The last thing Mortgage Solutions wanted to do was put an undo burden on someone who is already in distress financially.
Spring Hill, FL (PRWEB) September 19, 2009
Home owners who have tried to modify their mortgage with a Loan Modification Company or even an Attorney may not have had much help. There have been all kinds of horror stories about loan modification companies taking money from distressed home owners and not performing the services. Fortunately there may be a better solution, a Do It Yourself Loan Modification may be the best answer for many struggling home owners.
Mortgage Solutions a Florida based mortgagae lender has just come up with a good solution. After months of work, and analysis the people at Mortgage Solutions have come up with a system designed to help borrowers do their own loan modifications using software similar to what the banks themselves are using.
Homeowners can find information about a Do It Yourself Loan Modification Option at Mortgage Solutions new site by going to http://www.myloanmodificationstation.com. The Loan Modification Station was designed by Mortgage Solutions to let a borrower log into the system enter all their personal data and get a complete loan modification package that is complete and professionally prepared, ready to send to their bank. The best part is that they have made the system affordable for almost everybody. The pricing is set at only $119.00 for a complete DIY scenario, and $295.00 with full support. While they do not negotiate on the borrowers behalf they do however offer full support with regard to negotiation tactics, responses, and procedures.
The Folks at Mortgage Solutions seem to understands that many distressed home owners are already under enough pressure and when they designed the system it was designed with the thought that it had to be affordable. "The last thing Mortgage Solutions wanted to do was put an undo burden on someone who is already in distress financially." That is why Steve Fingerman and the team at Mortgage Solutions decided to make the platform as affordable as possible for the average homeowner.
The Loan Modification Station will also give a home owner a complete proposal, financial statements, hardship letters, a hardship affidavit and even a complete risk analysis showing the lender their potential loss vs the benefit of modifying the loan. According to Steve Fingerman at Mortgage Solutions the system will give a borrower essentially every item needed in order to get a successful loan modification approved by their bank.
All the details including tips about doing your own Mortgage Modification can be found on their web site at http://www.myloanmodificationstation.com. The system is designed to be easy to use, and consumer friendly. Home owners should also know they do not have to be currently in default to be eligible to modify your mortgage. Home owners under pressure do however have to be in imminent danger of default. This means that if a home owner has found themselves in situation where their income no longer covers their expenses they still may qualify under President Obama's Mortgage Modification Program. The same applies for home owners who have exhausted most of their savings to just cover expenses.
Remember that the consumers can do their own Loan Modification without having to pay an Attorney or Loan Modification Company but a complete and professional package can help make sure you get the best terms possible from your lender.
The Team at Mortgage Solutions is working on a version of the software that will apply the same principals to short sales, and allow someone to enter the same data and get a complete short sale package with risk analysis, proposal, hardship letters and any other related documents that may be required. Stay tuned for more information. When that launches, it will have a small monthly access fee which will allow real estate agents to use the system as frequently as they need it for a small monthly access fee.
Contacts :
Mortgage Solutions
Steve Fingerman
352-688-7949 Office
727-946-0904 Cell
http://www.Myloanmodificationstation.com
http://www.fhaforall.com
http://www.stevefingerman.com
###