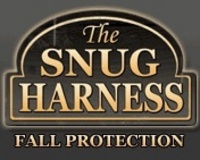 promote the use of innovative technologies in highway bridge construction and repair.
Mc Farland, WI (Vocus) September 22, 2009
Snugharness.com, experts in fall protection equipment, has taken a look at the recent increase in bridge repair related safety equipment. Two factors are playing a role in the rise of fall protection equipment related to bridge construction and repair - the federal stimulus package money and new technology.
The first factor in the increase is strongly influenced by the $800 billion stimulus package designed to stimulate the American economy of which $46 billion was earmarked for transportation. People familiar with the state of many bridges in the U.S were relieved with this news because of the high number of structurally deficient bridges, among other deficient infrastructure.
Many states took action immediately. In Missouri, minutes after the stimulus package was signed, construction vehicles started work on digging for a new bridge and working on an old bridge. Colorado is also using stimulus money to replace or fix their bridges. Colorado has over 100 bridges that are over 75 years old. Most bridges are built to last for 50 years before they require major reconstruction. Older bridges also were designed and built with different traffic needs in mind so the need to upgrade older bridges is top priority.
While it's difficult to quantify data for regular fall protection equipment that is being used specifically for bridges verses other infrastructure projects, bridge construction requires basic fall protection equipment (such as horizontal lifeline systems or fall harnesses) as well as specialized bridge safety equipment (such as fall harness life vests). OSHA requires workers working on bridges built over water to wear coast guard approved flotation vests and fall harnesses. Some fall protection companies offer fall harnesses that have a life vest built into the fall harness.
The second factor that may continue the rise in bridge fall protection equipment is new technologies that directly impact the speed of bridge building. Decreasing the time of any project greatly decreases the cost - through manpower hours, gasoline and other user costs. This summer the federal government gave out $5.2 million in grants to "promote the use of innovative technologies in highway bridge construction and repair."
###