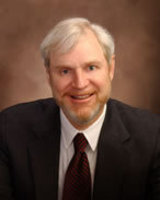 This is a progressive step that will protect third parties from becoming collateral damage in divorce litigation, just because they happen to start a relationship with someone who is already separated
Raleigh, North Carolina (PRWEB) September 18, 2009
A new North Carolina law that blocks jilted spouses from suing third parties over lost love and affection in some situations is an important modernization of the marital statute, a Cary attorney says.
"This is a progressive step that will protect third parties from becoming collateral damage in divorce litigation, just because they happen to start a relationship with someone who is already separated," said Charles H. Montgomery, a Cary attorney who is a North Carolina board-certified family law specialist.
The change of law, signed in August by Gov. Beverly Perdue, rewrites the rules on the legal theories known as alienation of affection and criminal conversation. Those actions allow a spouse whose husband or wife takes up with another person to sue for money damages.
The change of law will become effective Oct. 1 and applies to acts occurring after that date.
Under the revised law, a third party who begins a relationship with a person who is married but separated from his or her spouse can no longer be sued by the spouse for alienation of affection or criminal conversation, so long as the relationship began after the date of physical separation.
The revised law also prevents businesses from being named in lawsuits for alienation of affection or criminal conversation.
Montgomery served as chairman of the Legislative Committee of the Family Law Section of the N.C. Bar Association, and helped promote the bill through the legislative process. He appeared before a Senate committee and spoke in support of the bill earlier this year.
North Carolina is one of only five states that still recognizes the tort of alienation of affection and one of only eight that allows an action for criminal conversation.
The change will make the claims consistent with the state's alimony statute that cuts off claims of adultery and marital misconduct in support of alimony after the date of separation.
About Charles H. Montgomery
The law offices of Charles H. Montgomery have been devoted for many years to handling family law cases, including divorce, child support, child custody, domestic violence, alimony, division of marital property, separation, pre-nuptial agreements and adoption. The firm is interested in resolution, not unnecessary confrontation and embraces alternative dispute resolution methods such as mediation and arbitration.
Mr. Montgomery is a certified Superior Court mediator and is president of Family Law Mediation, Inc.
Contact Charles H. Montgomery at (919) 816-9002 or visit the firm's Web site, http://www.montylaw.com/, for more information.
###