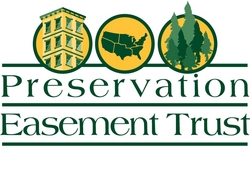 Preserving History in a Changing Economy
Princeton, NJ (PRWEB) September 18, 2009
Join tri-state area professionals on September 24th in Haddonfield, NJ for a Historic Preservation Conference covering economic opportunities and financing hurdles for your historic site or preservation project. Among other topics, participants will discuss the current climate for historic preservation, including financing options and tax incentives such as Historic Preservation Easements, Rehabilitation Tax Credits, New Markets Tax Credits and Solar Energy Tax Credits.
Sponsored by Preservation Easement Trust, Inc. http://PreservationEasement.org, the conference, entitled "Preserving History in a Changing Economy," will provide immediately useful information for preservation professionals including historic site managers, attorneys, accountants, developers and financiers dealing with preservation projects and investments.
About the Sponsor: Preservation Easement Trust, Inc. (http://www.PreservationEasement.org) is a 501(c)3 nonprofit charitable organization dedicated to preserving the nation's historic buildings and sites through the acceptance and responsible management of historic preservation easements combined with public education and awareness efforts designed to foster support for historic preservation. Preservation Easement Trust believes that the nation's historic architecture strengthens the cultural foundations for present and future generations.
For more information, e-mail Beth Beatty (beth (at) PreservationEasement (dot) org) or call 609-524-4044. Fax completed registration forms to 856-795-9722.
# # #