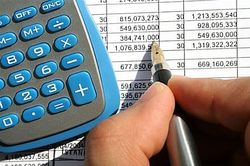 London (PRWEB) September 20, 2009
Bad Credit Loans provider http://www.loansbadcredit.org.uk today announced that it will be launching a new online portal tool to help those consumers struggling to get a loan in the current economic climate.
The tool, scheduled for release at the end of October 2009, will allow applicants to search from 100's of loan plans available from the Bad Credit Sector, whilst at the same time assessing their Credit Profile for alternative products to loans.
With over 20,000 loan applications since the start of Jan 2008, LoansBadCredit.org.uk has the knowledge and experience to help those consumers suffering from bad credit get the financial support they need and aim to help even more with the addition of this new service.
While most financial institutes continue to shy away from consumers that appear to be risky, such as those who may have a low credit score or a blemished credit history, LoansBadCredit welcome applications from everyone.
Facts about Bad Credit Loans

Bad credit lenders have been around for a long time, but have usually played a relatively minor role in the greater scheme of things.
The bad credit business model is unique and different because it is designed to appeal primarily to people who have less than perfect credit, not superior credit.
So in times of easy money and prosperity bad credit lenders may go unnoticed - especially since people have less need for credit and have fewer problems getting loan approval.
By contrast, other more traditional lenders focus almost entirely on the credit worthiness of their potential clients. They make most of their decisions based on the FICO number or credit score. Lower scores mean higher interest rates or outright rejection.
If a loan applicant has had a recent bankruptcy or other major problem they typically get turned down and denied loans, mortgages, or remortgages - for up to seven years.
As the global economic problems stagnate, loans for bad credit offer one of the only remaining sources of obtaining finance. Some people use them on a short-term basis whilst they try and get back in control of their finances, others turn to them for long-term commitments like debt consolidation or funds for a new business start-up. Whatever the reason, bad credit loans offer a real alternative for consumers suffering from poor credit, bankruptcy, or other common problems affecting millions of people in the UK.
###