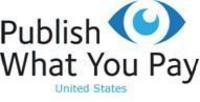 Energy Security Through Transparency Act of 2009
Washington, D.C. (Vocus) September 19, 2009
A little freedom of information could make a big difference in the stability of U.S. energy and mineral supplies, say congressional leaders and dozens of international activists headed to Washington, D.C., who plan a conference call for the media at noon Eastern on Tuesday, Sept. 22.
The "Energy Security Through Transparency Act of 2009," to be introduced next week by Sens. Richard Lugar (R-IN) and Ben Cardin (D-MD), would require energy and mining companies to publish how much they pay to foreign countries and the U.S. government for oil, gas, coal, and other minerals.
A press conference call will be held on Tuesday, Sept. 22 at 12:00 noon Eastern, to give the media the chance to question experts on why opening the books on the oil, gas, and mining sector's purchases would help reduce global instability and safeguard America's supply chain.
To attend the call, members of the media should dial 800-944-8766 and give the operator the passcode 57227.
The call will be moderated by Ian Gary, Senior Policy Advisor for Extractive Industries at Oxfam America, who will provide an overview of the current situation. Other participants will include:

Bennett Freeman, Senior Vice President for Social Research and Policy, Calvert Asset Management Co., will outline the risks that a lack of open information creates for investors, and how a simple rule change could improve the stability of America's supply chain worldwide.
Dave Baker, Vice President and Chief Sustainability Officer, Newmont Mining Company, will discuss the potential benefits of the proposed disclosure rule to U.S. businesses.
Bishop Akolgo, Executive Director, Integrated Social Development Centre, Ghana. Bishop Akolgo can explain how clear and open information can benefit a resource-rich country by reducing embezzlement and corruption, and addressing situations in which an elite few enjoy vast wealth while most of the country barely scrapes by.
In addition to the press conference call, journalists in the D.C. area are invited to attend a reception from 6 to 7 pm on Wednesday, Sept. 23 at House of Sweden, 2900 K St, Washington, D.C., where over 200 participants from around the world - including dozen of activists from around the world - will be attending a conference on better management of natural resources next Wednesday. One-on-one interviews can be arranged about current injustices and the progress being made. Advance registration is required to attend the reception. Please RSVP to Patricia Charles, 301-887-1060 x111.
The conference call and reception will be hosted by Publish What You Pay US, a member of a global coalition of 350 groups working in 50 countries. For more information, please visit http://www.OpentheBooks.org or contact Sarah Pray at (202) 721-5623.
PWYP U.S. Member Organizations: ActionAid International USA • Bank Information Center • CARE • Catholic Relief Services • CorpWatch • EARTHWORKS • EG Justice • Environmental Defense • Friends of the Earth • Gender Action • Global Rights • Global Witness • Globalization Challenge Initiative • Government Accountability Project • Human Rights Watch • International Budget Project • International Labor Rights Forum • Open Society Policy Center • Oxfam America • Pacific Environment • Presbyterian Church USA • Revenue Watch Institute • Robert F. Kennedy Center for Human Rights • Sierra Club • Sustainable Energy & Economy Network
Contacts:
Patricia Charles, 301-887-1060 x111,
Sarah Pray, 202-721-5623
###