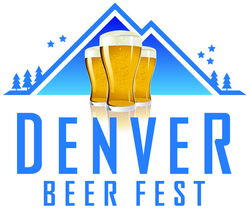 Denver, CO (Vocus) September 19, 2009
The first Denver Beer Fest kicks off today, offering 150 beer events, including beer-paired dinners, meet the brewer nights, beer tappings and tastings. The 10-day celebration of suds includes the Great American Beer Festival (GABF), which this year is offering the largest collection of beers ever assembled for tasting on planet Earth. Some 1,900 American tap beers and 400 bottle beers will be available to taste in one ounce samples at the GABF, held September 24-26 in Denver.
All 46,000 tickets to the GABF have been sold out for weeks, but those without tickets will still find plenty of other beer-centric activities in Denver. More than two dozen of the city's finest restaurants are offering beer-paired dinners, where fine dining is being mixed with craft Colorado beers. The city's brew pubs and bars are offering dozens of tastings, brewery tours and opportunities to meet the brewer. Beer walking tours, beer bus tours, and even a beer-themed fly fishing tour beckon beer-enthusiasts. Even the elegant Brown Palace Hotel is serving beer the way they did during prohibition – from a teapot – and, Lannie's Clocktower Cabaret is offering Beer & Burlesque, an evening of "tassels and tastings."
Denver has long been known as a center for craft brewing. The metro Denver area brews more beer than any other city, Colorado brews more beer than any other state, and Coors Brewery is the largest single brewing site in the world.
It was Denver's current Mayor, John Hickenlooper, who helped launch Colorado's craft brewing industry when he opened the state's first brewpub, the Wynkoop Brewing Company, in 1988. Prior to that time, it had been illegal to brew beer and sell it in the same establishment.
Mayor Hickenlooper is no longer affiliated with any brewpubs, but he helped sponsoring organizationa, VISIT DENVER, The Convention & Visitors Bureau, launch Denver Beer Fest by offering a toast to Colorado brewers. Calling the GABF the "Olympics of Beer," he urged Colorado brewers to enter the competition and "bring home the gold."
For more information and a complete events listing, go to Denver Beer Fest, where special beer-related hotel packages and rates can be found along with discount taxi coupons sponsored by Yellow Cab. VISIT DENVER encourages all guests to enjoy responsibly.
Denver Beer Fest is presented by VISIT DENVER, The Convention & Visitors Bureau, and by media sponsor, Westword. Additional sponsors and supporters include Boelter Beverage Company, Downtown Denver Partnership and Denver Business Improvement District, Colorado Brewers Guild, Great American Beer Festival, Karsh/Hagan, Oktoberfest, RTD and Yellow Cab.
C*H*E*E*R*S
About VISIT DENVER, The Convention & Visitors Bureau
Celebrating 100 years of promoting the Mile High City, VISIT DENVER is a nonprofit trade association that contracts with the City of Denver to market Denver as a convention and leisure destination, increasing economic development in the city, creating jobs and generating taxes. Tourism is the second largest industry in Denver, generating $3.1 billion in annual spending in 2008, while supporting 65,000 jobs. For more information on Denver, call 800-2-DENVER or visit Denver's official Web site at VISITDENVER.com.
###