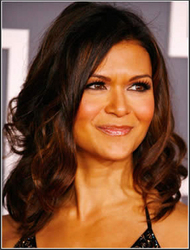 Everyone is encouraged to be part of this celebration of surfing culture and protecting the waves
Huntington Beach, CA (Vocus) September 19, 2009
Surfing circles and locals are abuzz with rumors of appearances by celebrities and surfing icons in support of tomorrow's inaugural Rip Curl Surfboards in the Sand event in Huntington Beach on Saturday, September 19th beginning at 8:30 AM next to the famed Huntington Beach pier. The public is invited to attend the event which celebrates surfing and benefits Surfrider Foundation and Orange County Coastkeeper.
Confirmed celebrities include a mini-reunion for the Eighties cult classic surf movie "North Shore" with cast members: Nia Peeples (Kiani), Gregory Harrison (Chandler), Matt Adler (Rick Kane), and John Philbin (Turtle). Also in attendance will be actress and ocean advocate Tanna Frederick, who recently starred in Henry Jaglom's "Irene in Time".
Surfing stars in attendance will include current 2009 Hurley US Open champions Brett Simpson and Courtney Conlogue. Brett is also the 2009 OC Register Surfer of the Year (Shortboarder) and Courtney is the 2009 OC Register Surfer of the Year Rising Star Female.
Also attending will be three-time World Champion Tom Curren, Steph Gilmore, the 2007 & 2008 Women's Surfing World Champion and 2009 Surfer Poll Winner, Joe Aaron, 2009 OC Register Surfer of the Year (Longboarder), Linda Benson, the first women's champion at the HB Pier, and Peter "PT" Townend, the world's first Pro Surfing Champion.
"Everyone is encouraged to be part of this celebration of surfing culture and protecting the waves," said Townend. "If we don't save our surf now, it won't be here for our kids and grandkids the way it was for us."
The public may register for the event on Saturday morning, September 19 at the Huntington Beach pier. For a cost of just $20.00 the event includes over $150 worth of donated merchandise and entertainment including a commemorative Rip Curl t-shirt (valued at $25) and a one-year subscription to TransWorld SURF magazine (newsstand value of $59.88).
Included in the activities for the public is an extraordinary photo opportunity to stand together with celebrities and surfing icons in celebration of surf culture and the protection of our oceans. The historic Rip Curl Surfboards in the Sand photograph will be shot by, and published in, TransWorld SURF magazine and other select international publications.
Following the photo shoot, the public will be treated to free live entertainment featuring The Wheeland Brothers, Tom Curren Band, Nico Adams, Josh Mohr Band and Trevor Green, autograph signings, and giveaways at Pier Plaza.
Those who cannot attend can still support the cause by purchasing the special edition Rip Curl-Surf Boards in the Sand t-shirt online at http://www.SurfboardsInTheSand.com. Groups of 30 or more can reserve their place in the sand for the epic photo by contacting Jodi Book at 714.658.3427 or Jodi (at) bookthatevent (dot) com, or just show up at the pier.
More about:

Rip Curl's Surfboards in the Sand is co-sponsored by Rip Curl, TransWorld SURF, MWDOC (Municipal Water District of Orange County), Huntington Beach Marketing and Visitors Bureau, the City of Huntington Beach Centennial Celebration Committee and LIVE Magazines.
Contact:
Donna Mulgrew
Vice President & COO
Huntington Beach Marketing and Visitors Bureau
714-642-5999
###