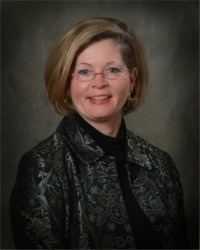 I'm honored to be among those appointed and will use my legal experience and skills to recommend the most qualified judicial candidates for the state of Tennessee
Morristown, Tennessee (PRWEB) September 19, 2009
Attorney Denise Terry Stapleton of the law firm Terry, Terry & Stapleton has been appointed to the new Tennessee Judicial Selection Commission.
Stapleton, an attorney in private practice with the firm Terry, Terry and Stapleton, is one of 17 members of the statewide panel that reviews and recommends judicial applicants for vacancies on appellate and trial courts across Tennessee.
The leaders of the Tennessee Senate and House appointed members of the statewide panel, which includes four members from each of the state's three grand divisions, four at-large members and one jointly appointed member.
Stapleton was an appointee of House Speaker Kent Williams.
"I'm honored to be among those appointed and will use my legal experience and skills to recommend the most qualified judicial candidates for the state of Tennessee," Stapleton said.
Stapleton received a bachelor's degree from the University of Tennessee in 1982, and a Juris Doctorate from the Nashville School of Law in 1986. She was admitted to the Tennessee Bar in 1987 and is licensed to practice law in all state and federal courts in Tennessee.
She is an active member of the Tennessee Trial Lawyers Association, the Tennessee Bar Association, the American Bar Association and the Tennessee Association of Criminal Defense Lawyers and the Hamblen County Bar. In 2003, Stapleton served as president of the Tennessee Chapter of the American Board of Trial Advocates.
Stapleton previously was appointed by Gov. Don Sundquist to serve on the Tennessee Arts Commission.
About Terry, Terry & Stapleton
Terry, Terry & Stapleton is a firm of personal injury lawyers and criminal trial attorneys that has served East Tennessee residents for more than 46 years. The firm handles personal injury and wrongful death cases, including car accident claims, workplace injuries, Social Security disability claims, medical malpractice lawsuit and product liability cases.
For more information, visit the firm's Web site at http://www.ttands.com/ or contact the firm at 1-800-518-3779.
###