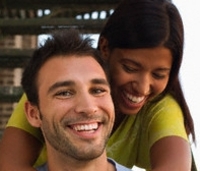 Until now, the process of home ownership for many people - especially younger people and new Canadians - has been filled with frustration.
Toronto, Canada (PRWEB) September 30, 2009
Toronto-based Buyingblock.com is pleased to announce the launch of a fun, exciting and wonderful alternative to the traditionally frustrating, time consuming and needlessly expensive home buying experience.
Through a no-cost, no-obligation online process that covers: securing a low mortgage rate, matching buyers with a neighbourhood-based real estate agent, providing competitive quotes for home inspection, home insurance, and real estate lawyer services, and taking care of additional services at cost-effective group rates such as moving, utility transfers, purchasing solar panels, energy audit renovations and more, Buyingblock.com makes the journey of buying a home as joyous as finally owning a home.
"Until now, the process of home ownership for many people - especially younger people and new Canadians - has been filled with frustration." states Buyingblock.com president Bruce Whitaker. "We wanted to shake up the boring, exhausting way that real estate has operated forever. The whole process should be positive and inspiring, from the first moment people think of entering the real estate market, to when they open the front door of their home for the first time. And that's exactly what Buyingblock.com does."
Helping Buyingblock.com make the home ownership process fun and exciting is the company's widespread use of communication technology. It uses Twitter to keep members on top of rate changes and other breaking news, sends out "Deal of the Day" real estate email updates, creates e-newsletters for both home buyers and home owners, produces podcasts, uploads streaming videos so home buyers can share information, and manages a popular blog called "BloggingYourWayHome.com," which lets renters share their often startling rental situation tales and what to do about them.
Yet perhaps the most vital way in which Buyingblock.com makes an inspired difference in the real estate marketplace is the positive impact it has on the local community. For the Friends of Dufferin Grove Park, the company contributes skates in the winter, fixes park benches in the summer, and plants trees in the fall. They also help community groups such as the Toronto District School Board and Habitat for Humanity raise funds by donating dollars when group members complete a mortgage or home transaction; a model of fundraising that is extended to any charitable or community group, who simply need to register their members at Buyingblock.com. The company also assists recently transferred Canadian Military personnel to quickly find the right home in the short two week window that they're typically given to complete this large, pressure-filled task.
For more information on Buyingblock.com contact Bruce Whitaker at (416) 920-5665 or media@ (at) buyingblock (dot) com.
About BuyingBlock.com - Buyingblock.com takes a fresh, simpler and more innovative approach to home buying. The company does everything for homebuyers, including: getting a mortgage, finding a property, scheduling the home inspection, securing insurance, completing the legal and arranging movers - all at no cost, and from a single "one-stop" source. Learn more at http://www.buyingblock.com.
###