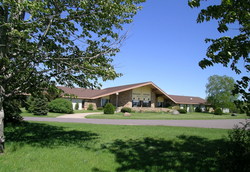 The Transforming Art of Divine Improvisation
Wisconsin Dells, WI (Vocus) September 20, 2009 -
Participants at the Course In Miracles event "The Transforming Art of Divine Improvisation" were treated on Saturday to brand new ways of listening to music, as illuminate teacher, Monica Dubay (a classically trained musician and highly accomplished clarinetist and saxophonist) enchanted them with a lucid description of the last movement of Beethoven's 9th Symphony.
According to one participant, "After listening to Monica's teaching, I was offered a completely different perspective. And although I have listened to this piece of music many many times in the past, it was as if I had never heard it before. It's A Course In Miracles. I experienced the light of Beethoven's mind and was transported to Heaven. I did not know that anything could sound so good. It was almost as though I have been in the dark all my life and am just now coming to light. I am so grateful. I can really now truly appreciate the words of Jesus Christ In A Course In Miracles, when he says, 'And as each one elects to join with me, the song of thanks from earth to Heaven grows from tiny scattered threads of melody to one inclusive chorus from a world redeemed from hell, and giving thanks to You.' I hear that now. I really do "
The response and experience of participants at this event today finds perfect expression in these words of Lesson 309 of the Course In Miracles Workbook: "In fearlessness and love I spend today: This day, my Father, would I spend with You, as You have chosen all my days should be. And what I will experience is not of time at all. The joy that comes to me is not of days nor hours, for it comes from Heaven to Your Son. This day will be Your sweet reminder to remember You, Your gracious calling to Your holy Son, the sign Your grace has come to me, and that it is Your Will I be set free today.
"We spend this day together, you and I. And all the world joins with us in our song of thankfulness and joy to Him Who gave salvation to us, and Who set us free. We are restored to peace and holiness. There is no room in us for fear today, for we have welcomed love into our hearts."
The event "The Transformational Art of Divine Improvisation" at the Miracles Healing Center in Wisconsin Dells, WI, began at 7:00 PM on Friday, September 18 and is scheduled to end on Sunday, September 20, 2009. The program is available at http://www.endeavoracademy.com/flyer/09-09-18-wisdells-en.pdf
The Miracles Healing Center is a provision of healing for mind and body. It is a place of teaching, learning, meditation and active transformation through the auspices of A Course In Miracles, The New Testament and the healing center staff. Our teachers and healers demonstrate the total possibility of miraculous and spontaneous healing through the admission and recognition of our union in the Mind of God. This is a place where we share together the miraculous healing power of the courageously simple act of total forgiveness that is the key to eternal life.
###