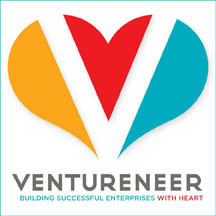 Webinar attendees will learn actionable techniques they can start using at work the same day
New York, NY (Vocus) September 22, 2009 -–
With a flood of applications pouring in for every advertised position, how do you insure that you interview only the candidates best qualified to do the job? The first step is to define the job correctly, that is, in terms of skills not tasks.
"With so many people looking for work, the pool of candidates answering an ad can be overwhelming to any small business or nonprofit leader," says Geri Stengel, president of Ventureneer, sponsor of the webinar. "The screening and interviewing process must quickly focus on the most qualified candidates. Otherwise, recruiting staff will be bogged down and ineffective."
A free, one-hour webinar, Effective Strategies for Screening/Interviewing the Highest Quality Applicants, will provide tools to quickly reduce the candidate pool to the most qualified applicants. The webinar will take place Wednesday, Oct. 7, from 12 p.m. to 1 p.m. ET.
"Webinar attendees will learn actionable techniques they can start using at work the same day," said Leslie Pankowski the presenter.
Entrepreneurs, owners of small businesses and nonprofit leaders, those new to interviewing, and long-time interviewers who want to streamline their process will benefit from the webinar.
Topics include:

Translating a job description into core competencies.
Reviewing resumes efficiently, based on core competencies.
Constructing interview questions that evaluate core competencies.
Developing interview assignments, or projects, to evaluate key competencies.
Keeping records that facilitate evaluation of applicants.
Leslie Pankowski, a veteran of many recruitment campaigns, will teach the webinar. She is a consultant on marketing and recruitment strategies for non-profits and small businesses, and has led the recruitment efforts of nationally recognized organizations.
To learn more about or register for the webinar, visit Ventureneer.com.
About Geri Stengel
Geri is founder of Ventureneer, an online education and peer support service. An adjunct professor at The New School, she honed her online experience at companies like Dow Jones and Physicians' Online. Geri co-founded the Women's Leadership exchange and is president of Stengel Solutions, a consulting service for social-impact organizations.
About Ventureneer
Ventureneer.com is a new approach to learning: a blend of traditional, formal instruction with informal, peer learning using Web 2.0 technology to capture and share knowledge. Ventureneer's customized blogs, virtual classes, peer-to-peer learning, coaching, web events and articles help entrepreneurs make faster, better decisions for their enterprises.
###