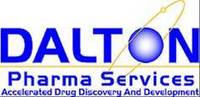 Toronto, Ontario (PRWEB) September 21, 2009
Dalton Pharma Services is pleased to announce the expansion of its pharmaceutical manufacturing services by adding Formulation Development to its list of integrated capabilities.
This newly created department is comprised of highly experienced and educated teams. Dalton's analytical, process and formulation scientists are equipped with advanced technology and infrastructure to provide clients with the expertise required to move virtually all types of molecules from development to commercialization in various types of dosage forms. Dosage forms include: sterile and non-sterile liquids, solids, semi-solids and lyophilized formulations (small chemical molecules, proteins and peptides, monoclonal antibodies and high-potency actives).
"Dalton continues to be at the forefront of research, technology and innovation to accelerate our clients' drug development programs. The addition of Formulation Services to our integrated pharmaceutical development capabilities allows us to offer complete drug development and manufacturing of novel pharmaceutical products. Our investment in state of the art capsule filling technology is one of many examples of how we respond to our clients' needs. We have also expanded our Analytical Services to serve our formulation development experts and as a result now offer dissolution testing and particle size distribution testing in our FDA compliant, Health Canada approved analytical testing laboratories," said Peter Pekos, President and CEO of Dalton Pharma Services.
About Dalton Pharma Services:
Dalton Chemical Laboratories Inc. o/a Dalton Pharma Services is a Health Canada approved contract pharmaceutical manufacturer that supplies chemistry, analytical and formulation development services to the biotechnology and pharmaceutical industries in the areas of chemistry, medicinal chemistry and fine chemical manufacture. Dalton provides cGMP manufacturing of solid dosage forms and sterile filling services to its customers at any stage of the regulatory process (Phase I, II, III or commercial). In its state of the art cGMP facilities, Dalton produces active pharmaceutical ingredients at the gram or kilogram scale. Dalton conducts sterile fills to produce batches of finished drug product in vials or syringes, either aseptically filled or terminally sterilized, under fully validated conditions. In addition, Dalton's analytical chemistry laboratory offers method development, validation and ICH stability programs to its clients.
For further information contact:
Peter Pekos
President & CEO
Dalton Pharma Services
Tel: 416-661-2102
http://www.dalton.com
###