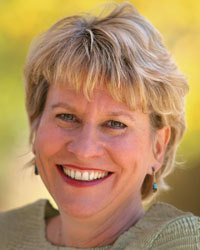 Petaluma, CA (Vocus) September 22, 2009
Unbeknownst to anyone anticipating the recent release of Dan Brown's novel The Lost Symbol, the little-known science of Noetics and The Institute of Noetic Science (IONS) are prominently featured in the run-away success novel, catapulting both into the international spotlight. The book's heroine, Katherine Solomon, who helps Langdon unlock the secrets within the thriller, is a noetic scientist reputed to be modeled in part on the real-life CEO of IONS, Dr. Marilyn Mandala Schlitz.
Like "Katherine Solomon," Dr. Schlitz started her studies with the ancient Egyptian texts and modern scientific views of consciousness. Both women's father and brother were Masons. Moreover, Dr. Schlitz' laboratory at IONS includes a 2000-pound electromagnetically shielded room, (now affectionately referred to as "The Cube"), where she and her colleagues conduct experiments on the multidisciplinary approach to the potentials and powers of consciousness and its relationship to the physical world.
With the vast current interest in the book's references to noetic science, including the very mystery that such a discipline exists, Dr. Schlitz welcomes the opportunity to unravel the mysteries behind noetic science. The conversation will help readers better enjoy the novel, deepen understanding of clues buried in its pages, and shed new light on the reader's own life and consciousness.
Since the early 70s, IONS has been placing the lens of science on the multiple interdisciplinary studies of the potentials and powers of consciousness with empirical research conducted under the most rigorous standards of science. IONS is a non-profit organization located in Northern California, whose membership is open to anyone interested in joining the collective consciousness to further research in the potentials of the human mind.
###