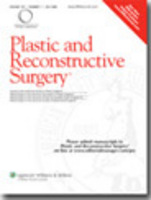 Arlington Heights, IL (Vocus) September 22, 2009
Nearly 8 months after the world's first near-total face transplant, the surgeons involved are offering full details about the research, preparation, actual surgery and current results of this ground-breaking procedure. In an article recently published on the on the web-based version of Plastic and Reconstructive Surgery®, the official medical journal of the American Society of Plastic Surgeons (ASPS), Dr. Maria Siemionow and her colleagues from the Cleveland Clinic describe how this operation was many years in the making.
After years of cadaver studies and mock transplantations, and countless hours spent investigating different transplant models, tolerance protocols and ethical concerns, the surgeons sought and won approval to perform such a surgery, leading to the establishment of the Cleveland Clinic face transplantation program. In December 2008, after having secured an appropriate patient who met the required specifications, the team replaced over 80 percent of the craniofacial anatomy of a female patient during a 22-hour surgery.
In this article, the surgeons provide, in detail, all of the steps taken to make this face transplant possible, including the group's Institutional Review Board protocol and the Organ Procurement Organization approvals, the informed consent and patient selection process, a description of the clinical report, and the current state of the patient. The surgeons conclude the article by reporting that, at 8 months post-transplant, the patient currently exhibits excellent functional, psychological and social outcomes. This article will be published in print in the January 2010 issue of Plastic and Reconstructive Surgery®.
By The Numbers:

To date, there have been 7 partial-face transplants in the world.
To date, there have been 8 double hand transplants in the world.
There were nearly 5 million reconstructive plastic surgery procedures performed in the 2008, according to ASPS statistics.
###