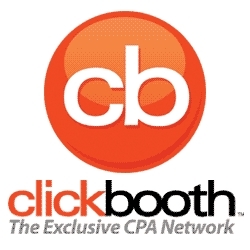 Best companies to work for in Florida
SARASOTA, Fla. (PRWEB) September 22, 2009 -
The Governor's Entrepreneurship Award honors "start-up companies of less than five years that set the standard for entrepreneurship and creativity. " The companies nominated for this award are evaluated on criteria that include growth in revenue, employment since the company's inception, as well as projected revenues based on past challenges and their a primary business strategy. The award also distinguishes civic involvement by senior management, and charitable fundraising and employee community involvement of Integraclick's employees. Integraclick had the privileged of being sponsored by the Economic Development Corporation (EDC) of Sarasota County which awarded Integraclick "Technology Company of the Year Award" the previous year.
Intergraclick's distinctive manner of providing innovative products and services has earned the company its first Governor's Diversification Award at the heels of a few other noteworthy achievements this year. A ranking of 5th on the Inc. 500's list of "Fasting Growing companies in the Nation", number 1 in the category of Advertising and Marketing and an inclusion as one the "Best companies to work for in Florida" by Florida Tread Magazine.
About IntegraClick, Inc.
IntegraClick, Inc. and its core subsidiary, Clickbooth.com, are leading pioneers in the true, performance-based online marketing industry with the widest variety of marketing channels, methods and niches. Offering advanced network technology and extensive industry experience, IntegraClick continues to extend its innovative services throughout the world from its headquarters in Sarasota, Fla., as it has since 2002.
As one of the fastest growing online marketing agencies and with a focus on maximizing the return for both advertisers and publishers, IntegraClick strives to go beyond conventional standards and works diligently to adapt its services to fit each individual's needs. IntegraClick's attention to traffic quality and appreciation of partner relationships distinguishes IntegraClick from its competitors.
About Clickbooth
As the leading company in the industry to work with, Clickbooth, The Exclusive CPA Network, provides advanced technologies complete with strong, exclusive channels, firm control on distribution and adherence to quality in terms of both publishers and advertisers. Clickbooth gives advertisers access to thousands of exclusive publishers and an extensive zero-risk environment with maximized ROIs. Additionally, publishers are guaranteed maximum returns and quality performance as well as the guaranteed highest payouts. With a focus on quality since its beginning, Clickbooth has been providing the advanced CPA (Cost per Acquisition) technology that is now leading the new phase in media buying for more than five years.
###