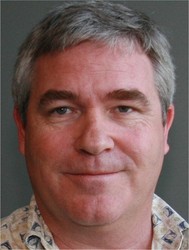 Your site search can provide powerful data that can help you capture more loyal customers by ensuring that you offer what they're looking for - and that they're able to find it quickly and easily
Cupertino, CA (PRWEB) September 22, 2009
SLI Systems announced today that Ed Hoffman, vice president of worldwide field operations, will present a discussion on preparing for the e-commerce holiday season at the upcoming Shop.org Annual Summit. The presentation, titled "Preparing for the Holiday Hurricane - Indentifying Trends," takes place on September 22 at 2:45pm PDT, and is one of the Shop.org event's "Big !dea" sessions.
Hoffman's session will explore strategies for delivering a superior customer experience during the critical holiday shopping season, especially since consumers' buying patterns change as they search for holiday gifts. Hoffman will also explain how to use analytics from site search to appropriately merchandise products and respond to customers' needs.
"Data from site search, such as keywords that your customers search with, provides valuable information about the products your customers are looking for as they begin buying for the holidays," Hoffman said. "For instance, if they increasingly search for products you don't carry, customers may leave your site instead of making a purchase. Or, if their search terms don't match the keywords and descriptions you use for specific products, they may not find the results they seek - even if the products are in your inventory.
"Your site search can provide powerful data that can help you capture more loyal customers by ensuring that you offer what they're looking for - and that they're able to find it quickly and easily," he said.
The Shop.org Annual Summit takes place September 21-23, 2009, at the Mandalay Bay Resort and Casino in Las Vegas. SLI Systems is a Bronze Sponsor of the event, and is exhibiting at booth #623.
About SLI Systems
SLI Systems is the developer of learning-based search and navigation technology for corporate Internet sites, e-commerce destinations and consumer Internet portals that Searches, Learns and Improves the user experience. SLI Systems' hosted site search and user-generated SEO solutions empower businesses to enhance customer satisfaction while increasing sales, reducing costs and yielding valuable customer information. Unlike traditional search software, SLI Systems' patented technology continuously "learns" from the behavior of visitors over time to deliver more relevant results. SLI Systems is a privately held company, with offices in Silicon Valley, London, and Christchurch, New Zealand. For more information, visit http://www.sli-systems.com, or see the company's blog at http://blog.sli-systems.com/.
###