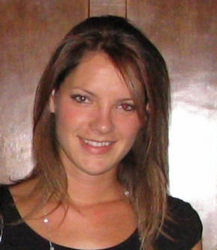 How to Cover Your Catalog with Videos in 24 Hours
Boston, MA (PRWEB) September 22, 2009
Treepodia, an early market leader in online product video technology and services, announced today that Vice President of Sales & Marketing Dr. Melody King will present a discussion on creating an online catalog of e-commerce product videos at the upcoming Shop.org Annual Summit. The presentation, titled "How to Cover Your Catalog with Videos in 24 Hours," takes place on September 23 at 2:30pm PDT, and is one of the Shop.org event's "Big !dea" sessions.
During her session she will offer best practices, tips, and advice for how e-commerce companies can leverage video to showcase their products online and increase sales, and how Treepodia's technology can be used to create product videos for an entire catalog in 24 hours.
"Videos display products in action and give shoppers a tantalizing view of items they're interested in, and are a perfect addition to any e-commerce site," said Dr. King. "Video engages shoppers, enhances the visitor experience and ultimately, increases sales. While research shows that the main obstacle to e-commerce companies using video on their sites is the high cost of production, my talk will demonstrate how retailers can create video quickly, easily and at a much lower cost than they might think."
The Shop.org Annual Summit takes place September 21-23, 2009, at the Mandalay Bay Resort and Casino in Las Vegas. Treepodia is a Bronze Sponsor of the event, and is exhibiting at booth #332.
About Treepodia
Treepodia is the leading video platform provider for online retailers. Founded in 2007 by experienced e-Commerce professionals, the Treepodia unique smart video platform enables online merchants to cover their entire product catalog with effective and engaging video content in just 24 hours. Treepodia offers a unique cost per view model with ROI guaranteed. Customers include Ice.com, OnlineGolf, Forzieri, EyeBuyDirect, Emjoi, BedBathStore and more.
###