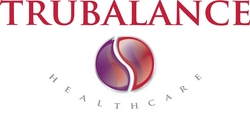 We are thrilled to be working with Suzanne Somers, one of America's foremost advocates for health and wellness
Toronto, Ontario (PRWEB) September 23, 2009
International Celebrity Suzanne Somers (http://www.suzannesomers.com) will discuss her latest book - KNOCKOUT: Interviews With Doctors Who Are Curing Cancer and How To Prevent Getting It In The First Place with bio-identical hormone replacement therapy (BHRT), and give you cutting edge information direct from the top doctors from around the world.
Suzanne Somers has enjoyed a multifaceted career, where she has achieved extraordinary success as a successful entrepreneur, lifestyle guru, health and wellness advocate, renowned TV personality, and national best-selling author including eight New York Times bestsellers. There are currently more than 25 million copies of her books in print. She has been featured on Oprah, Larry King Live and The Today Show, and has been interviewed in numerous consumer magazines. Suzanne has been acclaimed for her leading role in educating women and men across the country on bio-identical hormone replacement therapies and groundbreaking alternative medical protocols.
"We are thrilled to be working with Suzanne Somers, one of America's foremost advocates for health and wellness," said Donna Kingman, Director of Business Development and Communications for TruBalance Healthcare Inc.
Suzanne will provide a quick forecast into the future of beauty, anti-aging, longevity and sexuality. Men and women often mistakenly believe that fatigue, low sex drive, insomnia, weight gain, memory loss, hot flashes, and other symptoms of menopause, post-menopause, andropause (the male menopause), adrenal fatigue and thyroid disorders are just an inevitable part of getting older. However, Suzanne's book discusses how these symptoms are in fact caused by imbalanced hormones of the body and how many people have found relief with bio-identical hormone replacement therapy. This natural therapy is considered anti-aging because it works to combat the symptoms attributed to aging and it can improve longevity and quality of life. Consumers and medical professionals will learn about an integrative approach to women's and men's health that combines the most recent developments in medical science with the healing practices of BHRT.
"In Western medicine, most treatments are prescribed according to a one-size-fits-all approach that doesn't acknowledge the inherent differences between men's and women's bodies. Why shouldn't everyone have a different recipe for hormones as we all have specific DNA? Only within the past few years has the medical field started to look at how disease affects men and women differently", says Suzanne.
Bio-identical hormones are biologically similar (having identical molecular structure) to the hormones naturally produced in the body and function in the body the same way as the body's own hormones. Natural progesterone and natural estrogen are processed from botanical plants such as soy and wild yam.
In addition to its appeal to the general public, Suzanne Somers and TruBalance Healthcare have personally invited many top physician's and healthcare professionals to attend this informative event. Physicians are invited to attend our Accredited Bio-Identical Hormone Replacement Therapy Educational Series. These exclusive seminars will enable them to learn about the Certification Programs TruBalance Healthcare offers plus new clinical procedures, products and testing which will assist in the growth of their current practices.
About TruBalance Healthcare Inc.
TruBalance Healthcare Inc. is an innovative medical services company which offers accredited Physician Education and resources for Bio-Identical Hormone Replacement Therapy. Physicians will learn to improve physical health and emotional balance, focusing specifically on women and men, and how to administer Bio-Identical Hormone Replacement Therapy (BHRT) in their current practice.
TruBalance Healthcare Inc., can provide links to state of the art compounding pharmacists who work closely with the physician and patient to decide on the most appropriate dosage form (cream, gel, oral supplement) and strength to prescribe for the patient.
Media Contact:
Donna A.G. Kingman
Director of Business Development and Communications
TruBalance Healthcare Inc.
Direct Telephone: 647.884.0663
http://www.trubalancehealthcare.com
Corporate sponsors: Medisca Inc. and Grail Springs
Sponsorship and exhibitor opportunities available.
Tickets are available for purchase online only at http://www.gettickets.ca
TruBalance Healthcare is a Proud Supporter of Camp Oochigeas http://www.ooch.org
Arrangements for the appearance of Suzanne Somers made through BigSpeak, Inc., Santa Barbara, California http://www.BigSpeak.com
###