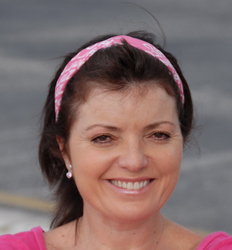 I paint because it's my reason for living
Dania Beach, FL (PRWEB) September 23, 2009
To further service the design trade while strengthening its position in fine art and design, Patou Fine Art & Design expands its offerings to include one-of-a-kind and limited-edition art furnishings, large-scale stretch ceiling systems and printed wall coverings, as well as fine art procurement and design renderings.
Located at South Florida's coveted DCOTA -- an unconventional yet strategic location for the gallery -- Patou Fine Art & Design Featuring an array of works by Patou and other fine contemporary artists and modern masters savored great success in servicing the design community and garnering the loyalty of art collectors from around the globe since first opening its doors in 2003. Its extensive collections of original, abstract paintings by Patou (the gallery's premier artist and namesake), leading contemporary artists and modern masters satisfied an array of art needs and preferences. However, in late 2007, Patou Fine Art & Design began experiencing signs of what was to come - a recession far worse than anyone imagined. As 2008 rolled in, business slowed, and by the fall, it stopped almost entirely. But like many small-business owners do in times of crisis, Thierry Desormeaux and his wife, Patou, demonstrated their entrepreneurial spirit. They focused their time and energy on what they were doing right and evolved their creativity.
"I paint because it's my reason for living," says Patou. "When we began witnessing the pain of the recession, particularly its impact on the art and design community, I knew I was ready and willing to step out of my comfort zone to explore new media to further cater to the design trade, as well as to the public. The first adventure was the creation of art furnishings."
Art Furnishings Series Has People Talking
Featured in The New York Times and Selecta, Patou's Puzzle series is a sophisticated and whimsical take on -- you guessed it -- the pieces of a puzzle. Handcrafted from Wenge, zebra wood and glass, these individually numbered, embossed and limited-edition cocktail sets and consoles never fail to spark conversation - and keep people talking. Puzzle has created quite a buzz for Patou Fine Art & Design.
Another art furnishings series by Patou is Joyful. Also handcrafted from Wenge, zebra wood and glass, this limited-edition series is a natural extension of the artist's three-dimensional, large-scale and heavily tactile abstract-expressionist paintings. Run a finger along the consoles' curves and feel Patou's vibrant energy. Pair a Joyful console with a Patou painting, and take in their combined power. Or use the consoles; they are designed with not only aesthetics in mind, but also function.
"Due to the wonderful response we've had from designers and private clients about Patou's art furnishings series, Patou is venturing into another new territory by applying her brushstrokes to silk and ceramic to create exquisite accessories for the home, office or any special place," adds Desormeaux. "Following this idea, we have now added to our portfolio of interior-design options large-scale, stretch ceiling systems and printed wall coverings."
Stretch Ceiling Systems and Printed Wall Coverings Offer Alternative Design Options
With the stretch ceiling systems and printed wall coverings available as large as 150 feet by 450 feet and more than 6 million images to choose from - including reproductions from the Museum of France and custom images - the design possibilities are endless. From hospitality to residential, commercial to civic, the stretch ceiling systems and printed wall coverings are an avant-garde and stunning backdrop or focal point for any interior project.
"Our stretch ceiling systems and printed wall coverings provide designers with the opportunity to enable their clients to truly personalize their project, create environments like no other and add instant impact," says Desormeaux. "We are amazed at how the ceiling systems and wall coverings can transform any space, and we are so pleased to make these alternative selections available to our clients."
For the Love of Fine Art
For those who simply love art for art's sake, Patou Fine Art & Design offers a wide range of works by today's most celebrated contemporary artists, such as Patou, Rimi Yang, Marie Wermuth and Carlos Mata. For those passionate about the modern masters, works by Roberto Matta, Pablo Picasso and Salvador Dali, among many other renowned artists of the twentieth century, are also on exhibit. Never stagnant, Patou Fine Art & Design continuously sources works by emerging and established talent.
Creativity in Art and Business Strengthen Gallery
In Patou's words, art is magical. The gallery stands by these words in everything it showcases, particularly the most recent additions to its portfolio of selections. The art furnishings, works on new media, stretch ceiling systems and printed wall coverings are only a few of many examples - now and to come - of how Patou Fine Art & Design has been proactive in its efforts to stay true to its foundation in fine art while evolving to better service the design trade and the public, thus strengthening its core business and presence in the market. This intimate gallery at DCOTA should be a source of inspiration for other galleries and showrooms determined to make it through tough times and come out on top.
###