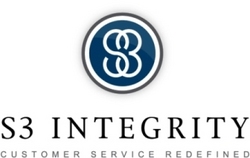 Many companies believe Web Chat will be less expensive than phone-based customer communication, but often fail to accurately calculate embedded technology- and agent-related costs, as well as increased transaction (or
Orlando, FL (PRWEB) September 23, 2009 -
S3 Integrity LLC announced today the publication of its Blue Paper that suggests Web Chat (or "Click-to-Chat") has failed to meet market expectations as an online customer communication channel. Based on interviews with large-scale users of the technology, the report assigns low performance grades to Web Chat on its ability to reduce operating expense, to build customer loyalty, and to be managed internally.
Web Chat adoption has grown rapidly over the past 5 years as an eCommerce tool; enabling consumers to communicate directly with an organization's sales or customer service agents on a real-time basis, through a written exchange similar to email or SMS texting. "Reactive" Chat conversations are initiated by consumers who click a Chat icon; "proactive" Chat involves pop-up icons triggered by the website operator, primarily as a means to increase completion rates of online transactions.
According to S3 Integrity's CEO Mike Tripp, "Our Blue Paper does not question the necessity of Web Chat as a tool for companies seeking to provide consumers with a complete portfolio of communications channels. Our report does suggest, however, that Web Chat's business-related benefits have been over-promised and under-achieved in three important categories; primarily as a result of inadequate direction on the part of some Web Chat technology suppliers, as well as sloppy implementation on the part of many companies using the tool."
Specifically, S3 Integrity's Blue Paper assigned the following performance grades to Web Chat:
"Cost Reduction" Grade: C minus
According to the report, "Many companies believe Web Chat will be less expensive than phone-based customer communication, but often fail to accurately calculate embedded technology- and agent-related costs, as well as increased transaction (or "handle") times and incremental traffic driven by the additional channel. Additionally, many companies are unable to develop their agents' ability to manage multiple Chat conversations simultaneously (called "concurrency"), which is required to reduce transaction costs. Although Web Chat can be an effective customer collaboration tool, it is not a true online self-service solution, so its return on investment is never assured."
"Customer Experience" Grade: C plus
According to the report, "Because customer service agents are managing concurrent conversations, customers are often subjected to long waiting times between Chat responses, or they are provided with automated "canned" responses that can miss the mark in terms of content and conversation dynamics. Further, customer service agents - operating from either on-shore or offshore locations - who have poor writing skills or do not understand nuances of the written word, will not deliver a positive Customer Experience and may even damage brand loyalty. Proactive Chat also is considered intrusive by many consumers."
"Ease of Implementation" Grade: D
According to the report, "Web Chat is not a plug-and-play customer service solution, and is very different from phone-based customer service in several respects, notably the skill set, personality and temperament of Chat agents versus phone agents. Chat suppliers often downplay, and companies can underestimate the complexity of proper Web Chat implementation, which involves business goals, performance metrics, policies and procedures, skills-based routing, record keeping, analytics and testing, oversight, security and privacy issues, quality control…in short, a lot of hard work and ongoing attention."
"S3 Integrity's Blue Paper examination of Web Chat's current shortcomings," Mr. Tripp noted, is based on existing Web Chat market research and case studies, as well as our conversations and direct experience with well-known companies currently using Web Chat as a customer service channel. Although we appreciate that the Web Chat experience of some companies may be more positive than what's reflected in our Blue Paper, we believe the low grades assigned to Web Chat's cost effectiveness, Customer Experience and ease of implementation represent the sentiment of a significant number of companies that have developed a Web Chat capability."
Web Chat's shortcomings notwithstanding, S3 Integrity's Blue Paper claims that companies have only scratched the surface of Web Chat's potential as a tool that can drive online customer self-service. Mr. Tripp said, "Pushing page links to customers who are already engaged in an agent-assisted Web Chat conversation is a rudimentary tactic with limited measurability. There are much more effective ways for companies to use Web Chat as an online self-service tool and a true call deflection strategy, but they are currently being overlooked."
Orlando-based S3 Integrity LLC provides consulting, technology and content that enables companies to replace agent-assisted customer service transactions with online self-service solutions - lowering operating expense and improving the Customer Experience. S3 Integrity is the home of the WuLi Solution™, a proprietary customer self-service business process that combines customer-driven analytics with a media-rich, online interactive experience.
S3 Integrity's examination of Web Chat is the first in its planned Blue Paper Series™, entitled "Customer Service Under the Microscope: What Works, What Doesn't and Why," designed to present insight, opinion and best practices on customer service channels. Upcoming Blue Paper publications will address phone-based IVR, email, Knowledge-Based Systems, online communities and Social CRM. S3 Integrity's Blue Paper Series™ is designed to be half the length, twice as practical, and exponentially less self-serving than most White Papers.
Companies may request a copy of the Blue Paper on Web Chat by contacting Mike Tripp at (407) 876-1200, or by completing the "Contact Us" form on the S3 Integrity website.
About S3 Integrity LLC:
Orlando-based S3 Integrity provides consulting, technology and content that enables companies to replace agent-assisted customer service transactions with online self-service solutions - lowering operating expense and improving the Customer Experience. S3 Integrity is the home of the WuLi Solution™, a proprietary customer self-service business process that combines customer-driven analytics with a media-rich, online interactive experience. See http://www.s3integrity.com
Media Contact:
Gordon G. Andrew
S3 Integrity LLC
(407) 876-1200
Cell: (609) 987-0200
###