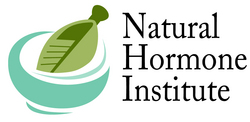 Cognition-enhancing properties of subchronic phosphatidylserine (PS) treatment in middle-aged rats: comparison of bovine cortex PS with egg PS and soybean PS
Jacksonville, Fla. (Vocus) September 23, 2009 -
A study released today by Alzheimer's Disease International finds that more than five million people in the United States and 35 million people worldwide are currently living with Alzheimer's disease or other types of dementia. The study forecasts that more than 115 million people worldwide will be stricken by this disease by 2050.
C.W. Randolph, Jr., M.D., a nationally-recognized expert in age-management medicine and hormone health and Medical Director of The Natural Hormone Institute is finding positive clinical results in the battle against Alzheimer's through the use of bioidentical hormone replacement therapy (BHRT) and nutritional supplements.
"This disease is epidemic, killing more people than breast and prostate cancer combined. While age is the variable most commonly associated with Alzheimer's, most physicians are unaware of how age-related hormone level decline is a pivotal variable impacting memory, learning and overall cognitive function," said Randolph. "There are millions of hormone receptor sites throughout the body, including the brain. When production of needed hormones declines due to aging of the ovary or testes, the brain's receptors do not receive these necessary hormones, resulting in impaired mental activity."
Maintaining optimum hormone balance, no matter your age, is a critical first step to supporting optimum cognitive function for life. In addition to BHRT, Genie James, M.M.Sc., Executive Director of The Natural Hormone Institute and co-author of From Hormone Hell to Hormone Well, has found that diet and specific nutritional supplements can also proactively support long-term cognitive function.
As men and women age, the body's ability to produce adequate supplies of estrogen, progesterone, testosterone and phosphatidylserine (PS) declines. PS is particularly important as it enables the brain to metabolize glucose and bind with neurotransmitters, all of which are important to learning, memory and other cognitive functions. Age also causes a decline in choline, a natural amine found in lipids that make up cell membranes and the neurotransmitter acetylcholine. Because acetylcholine helps brain cells communicate with each other, it plays an important role in learning and memory.
"Eating foods like egg yolks, soy, wheat germ, cooked beef, chicken, veal and turkey livers, that are rich in phosphatidylcholine, the major delivery form of choline, can improve the body's ability to maintain cognitive learning and memory functions," said James. "However we find that it can be difficult to elevate levels sufficiently with diet alone. We often recommend supplementation wih PS, choline and pregnenolone (another hormone that affects memory). These are available in over-the-counter formulations available at most health food stores."
Studies have shown that foods rich in Vitamin E, beta carotine, B12 and Vitamin D have shown promise in slowing down Alzheimer's disease. A new study now suggests that low levels of vitamin D may even reduce brain function in older people. This study, published in the Journal of Geriatric Psychology and Neurology, found that older people with lower cognitive function had low levels of vitamin D in their bloodstream, while those with normal brain function had higher levels. In fact, those subjects with the lowest levels of vitamin D were four times more likely to suffer from brain impairment compared to those with the highest levels.
"Most women actually begin to experience 'foggy brain syndrome' in their mid- to late-30's," says Randolph. "These are the years when production of estrogen and testosterone remains relatively stable while progesterone production begins to rapidly decline creating a hormonal imbalance at a cellular level that is medically-termed 'estrogen dominance.'"
Men have a similar experience through hormone production decline, particularly testosterone, which usually starts to impact a man in his 40's. In addition to memory and clarity of thought, energy levels are negatively impacted by this downward shift in hormone production. Bioidentical progesterone supplementation has been medically proven to be one of the most proactive steps anyone can take to keep their mind sharp and agile.
"The bottom line is that at a cellular level, the body may not be able to produce the chemical messengers it used to produce, and still needs, for optimal cognitive functioning," said Randolph. "But no one should simply 'throw in the towel' and become resigned to becoming senile. The first step is to have your hormone levels analyzed via blood work or saliva tests and then replenish levels of diminishing hormones."
About the Natural Hormone Institute: NHI serves as a vehicle to educate the consumer, and his or her physician, about the safety and efficiency of using naturally safe and effective bioidentical hormone replacement therapies (BHRT). For more information on the Natural Hormone Institute, visit http://www.hormonewell.com .
About C.W. Randolph, Jr., M.D.: Dr. Randolph is an internationally recognized expert in the field of bioidentical hormone replacement. He is a board certified obstetrician and gynecologist who practiced as a compounding pharmacist. He is the co-founder of the Natural Hormone Institute of America, a Diplomat of the American Board of Holistic Medicine, and a member of the International Academy of Compounding Pharmacists. He coauthored From Belly Fat to Belly Flat, From Hormone Hell to Hormone Well, and In the Mood Again (Simon & Schuster 2010).
About Genie James, M.M.Sc.: Genie is nationally acknowledged as a change-agent for improved women's health. She is the co-founder and executive director of the Natural Hormone Institute. She coauthored From Belly Fat to Belly Flat, From Hormone Hell to Hormone Well, and In the Mood Again (Simon & Schuster 2010).
References:
Local synthesis and dual actions of Progesterone in the nervous system: neuroprotection and myelination. Schumacher M, Guennoun R, Robert F, Carelli C, Gago N, Ghoumari A, Gonzalez Deniselle MC, Gonzalez SL, Ibanez C, Labombarda F, Coirini H, Baulieu EE, De Nicola AF. Growth Horm IGF Res. 2004;14 Suppl A:S18-33.
Blokland A, Honig W, Brouns F, Jolles J (October 1999). "Cognition-enhancing properties of subchronic phosphatidylserine (PS) treatment in middle-aged rats: comparison of bovine cortex PS with egg PS and soybean PS". Nutrition 15 (10): 778-83. PMID 10501292. http://linkinghub.elsevier.com/retrieve/pii/S0899900799001574.
Crook, T. H.; R. M. Klatz (ed) (1998). Treatment of Age-Related Cognitive Decline: Effects of Phosphatidylserine in Anti-Aging Medical Therapeutics. 2. Chicago: Health Quest Publications. pp. 20-29.
Kidd PM. Dietary phospholipids as anti-aging nutraceuticals. In: Klatz RA, Goldman R, eds. Anti-Aging Medical Therapeutics. Chicago, IL: Health Quest Publications; 2000:283-301.
Zeisel SH, Blusztajn JK. Choline and human nutrition. Annu Rev Nutr 1994;14:269-296.
Media Contact
Sarah Guillory
The Dalton Agency
office: 904.398.5222
mobile: 337.257.4812
###