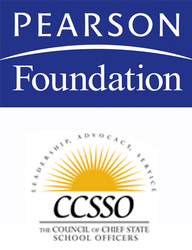 Helsinki (PRWEB) September 22, 2009
Against the backdrop of the increasing need for quality teachers around the world, the U.S.'s Council of Chief State School Officers(CCSSO) and the Pearson Foundation welcomed more than 40 international education leaders to the second annual Pearson Foundation/CCSSO International Conference on Education.
Focused specifically on international best practices for identifying, training, and supporting great teachers, the Conference was convened deliberately in Helsinki, Finland, in the hope that this worldwide delegation could learn from Finland's own success in preparing its K-12 and university educators to meet the demands of an increasingly inter-connected and technologically advanced workforce.
Finland is recognized worldwide for the success of its education system and the stellar performance of its students. The country is consistently at the top or close to the top of international ranks of math, science, and reading accomplishment, such as the Program for International Student Assessment (PISA). The country's dropout rate is less than one percent, compared with about 25 percent in the U.S. Teaching is a highly regarded profession in Finland, where teachers must have a master's degree to work in a classroom, and where they have wide latitude in planning and implementing their own curriculum.
At the conference, ministry-level officials from countries including Finland, Hong Kong, India, Mexico, Singapore, the United Kingdom, Uruguay, and Zimbabwe are joining a delegation of Chief State School Officers and other education leaders from the United States. The conference's three-day agenda includes addresses by Finland's Minister of Education, Henna Virkkunen, and by Andreas Schleicher, Head of the Indicators and Analysis Division (Directorate for Education), Organization for Economic Cooperation and Development. Participants will have the opportunity to explore firsthand the educational and cultural drivers that influence Finland's educational success, while taking part in site visits to local schools and universities.
"We convened this second International Conference on Education in Helsinki in the hope that this worldwide delegation could learn from Helsinki's success," said Gene Wilhoit, CCSSO's Executive Director, in an address that opened the proceedings. "We believe we each have much to learn from Finland's approach to developing and maintaining a world-class professional supports for its teachers and educators. Every country represented has just as much to learn as the conferences' other delegates, each of whom is similarly hoping to attract, retain, and support great teachers."
Again this year, the goal of the conference is to gather international perspectives in relation to a key, common educational issue, and then to share the results of this investigation in a group report that can be shared with educators world-wide. Delegates meet in small working teams to present and share best practices from their countries; learn from each other ways in which they can improve their own local efforts; and make recommendations that may be shared with an even broader group about methods, practice, and policy in relation to effective teacher recruitment and professional development. The results will be published early next year in the second annual International Education Conference Report and Recommendations for Education Policy Leaders.
"One clear result of last year's International Education Conference on Math and Science, held in Singapore, was the widespread agreement among all conference participants that educators have as much to learn from other countries as they do from the achievements of their own teachers and administrators," said Pearson Foundation President Mark Nieker. "With CCSSO, we hope this second education conference eventually provides educators everywhere a chance to reflect on their own practices and to share ideas to improve outcomes for the students they serve."
Last year's conference convened delegates from 13 countries and six continents to explore firsthand the educational and cultural drivers that consistently help Singapore students to score at the top of international surveys such as the Programme for International Student Assessment (PISA).The resulting report can be downloaded via the CCSSO and Pearson Foundation websites (http://www.ccsso.org; http://www.pearsonfoundation.org).
About The Council of Chief State School Officers (CCSSO)
The Council of Chief State School Officers (CCSSO) is a nationwide, nonprofit organization of public officials who head departments of elementary and secondary education in the states, the District of Columbia, the Department of Defense Education Activity, and five U.S. extra-state jurisdictions. CCSSO provides leadership, advocacy, and technical assistance on major educational issues. The Council seeks members' consensus on major educational issues and expresses their views to civic and professional organizations, federal agencies, Congress, and the public.
About the Pearson Foundation
The Pearson Foundation extends Pearson's commitment to education by partnering with leading nonprofit, civic, and business organizations to provide financial, organizational, and publishing assistance across the globe. The Foundation aims to make a difference by sponsoring innovative educational programs and extending its educational expertise to help in classrooms and in local communities. More information on the Pearson Foundation can be found at http://www.pearsonfoundation.org.
Contact:
Kara Schlosser
karas (at) ccsso (dot) org
202-336-7034
Pearson Foundation
Rod Granger
rod (dot) granger (at) pearson (dot) com
(800) 745-8489
###