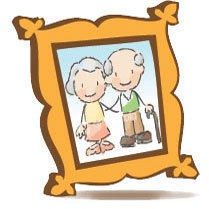 and it's our members who help make Ourparents.com the best source of senior care information on the internet.
Washington, DC (PRWEB) September 24, 2009
People searching for care for their aging parents find almost no independent advice about senior care facilities online. Often, these families are drawn to misleading sites whose sole function is to sell their personal information to the highest bidder.
In response, OurParents announces the addition of user forums to OurParents.com, the largest free and independent online senior care directory on the web, with information on over 100,000 nursing homes, assisted living facilities, and in-home care providers.
Membership to OurParents.com is free and members have access to the best, most complete senior care provider profiles online. These profiles include Medicare quality data, user reviews, cost information, and more. The site provides free detailed reports to consumers about each senior care provider, a $25 to $90 value, and gives
members free access to powerful decision-making tools such as the remarkable Care Options Advisor.
The User Forums help users discuss any senior care related question or issue they may have, be it about nursing homes, "aging in place" (home care), how to pay for senior care, and more. Users can ask questions or provide insights from their own personal experiences.
OurParents.com also provides free access to user reviews, to allow visitors to hear first-hand from others about their experiences with a given care provider. The goal of OurParents is simple: to be the sole trusted place online to find the best care solution for a family's aging loved one.
"We launched user reviews last month, and the response to that has been fantastic. We already have 2,000 user reviews, and we are just
getting started," said John McKinley, founder and CEO of OurParents.com. "It showed us that members wanted to help others in the search for the best senior care, often by sharing their own experiences. We have some great members of the OurParents community who have shown that they are more than willing to help families in need."
"Our founding principle is that we are, and always will be on the side of the consumer," added McKinley, "and it's our members who help make Ourparents.com the best source of senior care information on the internet."
For more information, visit http://www.ourparents.com.
Contact:
Amit Shafrir
amit (at) ourparents.com
(571) 350-8291 x 203
This press release was distributed through eMediawire by Senior Care Marketer (SeniorCareMarketer: http://www.SeniorCareMarketer.com) on behalf of the company listed above.
###