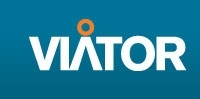 San Fransicso, CA (PRWEB) September 24, 2009 -
The experience to be had by travelers visiting Japan is much unlike any they can expect in other parts of the world. Viator.com, the leading resource for researching and booking more than 5,500 trip activities and experiences in 75 countries at the best prices, has a selection of activities in and around the Japanese capital city of Tokyo - a city best explored with knowledgeable and local, multi-lingual guides leading the way. So unique in its ever-present blend of modern technologies and ancient cultures, Tokyo gives travelers from every corner of the world an opportunity to experience a special glimpse into Japanese culture.
A Taste of Tokyo
With the complex combination of symbols that make up the Japanese language, taking tours that have been pre-screened for quality and service and are directed by professional local guides will insure travelers experience all they can without having to worry too much about following maps or reading local signs. Viator has a selection of activities in Tokyo that provide an overview of the city to give travelers insight into the history and culture along with plenty of present-day activity and atmosphere.
Perfect for travelers whose time in Tokyo may be limited is the Tokyo Tower, Tea Ceremony and Sumida River Cruise Day Tour which also includes the Imperial Palace, lunch at Chinzanso Restaurant and a stop at Nakamise shopping street. Other full-day explorations of Tokyo include the Panoramic Tokyo Day Tour - Meiji Shrine, Asakusa Temple and Tokyo Bay Cruise with a Western-style lunch at the Pastel-Tei restaurant overlooking the Hamarikyu Garden (the only surviving Edo-period seaside garden) as well as the Tokyo Tower, Tea Ceremony and Sumida River Cruise Day Tour. To ease into the culture, the Tokyo Morning Tour: Meiji Shrine, Senso-ji Temple and Ginza Shopping District also brings travelers to the Akasaka Palace and the Imperial Palace East Garden while the Tokyo Highlights Afternoon Tour and Sumida River Cruise visits Seaside Top, the observatory deck on the 40th floor of Tokyo's World Trade Center.
A Day in the Life
There are certain experiences that locals in Tokyo might take for granted that will form the foundation of life-long memories for travelers visiting the city. Travelers can explore the hub of worldwide sushi fish commerce during the Sushi Making and Tsukiji Fish Market Morning Tour from Tokyo. The Tokyo Full Day Walking Tour including Tsukiji Fish Market builds in 2 ½ hours of time to wander through the Outer Fish Market, Namiyoke Inari Shrine and the surrounding market area. Travelers can join the local Sumo fans on the subway for the journey to the Kokugikan (Sumo Amphitheater) to experience the Tokyo Sumo Wrestling Tournament. With a professional guide, travelers won't miss a thing including the Dohyo-iri (entering the ring) ceremony (from May 9 to 23 and Sept. 12 to 26, 2010). For those with a love for Japanese Anime, the Tokyo Studio Ghibli Museum Afternoon Tour will expose travelers to the "Disney of the East," famous for producing the best anime in the world.
Tokyo and Beyond
Tokyo is the perfect city within Japan from which to visit other exciting destinations for travelers. Viator's most popular day-tour from Tokyo is the Mt Fuji, Lake Ashi and Bullet Train Day Trip from Tokyo (boasting 400 traveler reviews). Travelers visit Japan's iconic Mount Fuji during the day, cruise Lake Ashi and ride the aerial cableway at Mount Komagatake for sweeping views of the celebrated Hakone National Park, then travel back to Tokyo by Shinkansen Bullet train at night. Travelers with more time to explore beyond the capital can choose the 2-Day Mt Fuji, Hakone and Bullet Train Tour from Tokyo or 3-Day Mt Fuji, Kyoto and Nara Rail Tour by Bullet Train from Tokyo, each stretching out just a bit further from the city's borders. The Kyoto Rail Tour by Bullet Train from Tokyo provides splendid views of Mt Fuji from the Shinkansen Bullet train en route along with lunch at the New Miyako Hotel and a visit to the Buddhist Sanjusangendo Hall. Other Tokyo-based excursions to Kyoto include the Kyoto and Nara 2-Day or 3-Day Rail Tour by Bullet Train from Tokyo. Nikko, the center of Shinto and Buddhist mountain worship for centuries, is explored during the Nikko National Park Day Trip from Tokyo, also known for its many shrines, mountain landscapes, lakes, waterfalls, hot springs, wild monkeys and hiking trails. The Kamakura Full-Day Walking Tour with Optional Rickshaw Ride from Tokyo explores the Japanese countryside, before visits to the famous Great Buddha and pretty Hase Kannon Temple with the option for a one-hour rickshaw ride or train trip to Tsurugaoka Hachimangu Shrine as well.
For more travel inspiration, visit the Viator Travel Blog, with first hand traveler accounts, suggested itineraries, Top 10 lists and more.
About Viator
Viator is the world's leading online resource for travel experiences, providing access to more than 5,500 tours, attractions and activities in 450-plus destinations in 75 countries. Viator - the Latin word for traveler - offers travelers a one-stop shop to plan, research and book trip activities with helpful resources like nearly 100,000 traveler reviews and photos, star ratings, suggested itineraries and the Viator Travel Blog. Viator's in-house travel experts have picked respected and trusted local operators to ensure a quality experience, value and service, all backed by Viator's low-price guarantee. Founded in 1995, Viator sells its products directly to consumers at http://www.viator.com and through its global network of more than 1,000 affiliates that include major hotel and airline companies, online travel agencies, city-specific sites and more. Through its collection of company operated and affiliated sites, Viator welcomes more than 2.5 million visitors per month. Viator is headquartered in San Francisco with regional offices in Sydney, London and Las Vegas.
###