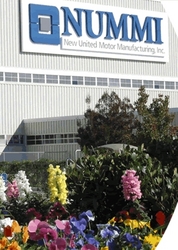 CA has the best talent pool in the nation. We should be focused on creating new companies that make America great.
San Jose, CA (Vocus) September 25, 2009
Stop looking for San Jose Jobs! CA jobless rate is at the highest in 70 years, but with 30% of the unemployed out of work for more than 6 months, many are looking to consider other options.
Leading the movement of curing unemployment – one entrepreneur at a time, is Marin native and former high tech worker Adryenn Ashley. Ashley was born an entrepreneur starting at the age of seven when she created custom designed headbands for dancers and sold them to the local dance studios.
Says Ashley, "Today's marketplace demands flexibility, scalability, and the stamina to create your own opportunities for a thriving personal economy. All you really need is a blueprint, a step-by-step guide to finding the right profitable target market around what you already know and love."
Although many news organizations are touting the end to the recession, the way we work has changed, especially in San Jose. IT jobs are scarcer than ever, and there may never be enough jobs to go around. So where does that leave the 2.2 million Californians still looking for San Jose jobs? "CA has the best talent pool in the nation. We should be focused on creating new companies that make America great."
That's the attitude that lead Ashley to create the CashFlowDNA Bootcamp and upcoming Curing Unemployment Tour. "With California near insolvency (dare I say it, perhaps bankruptcy), relying on the government for you next meal may not be the best game plan. And job "security" isn't what is once was. It's time to think outside the box… better yet, BURN THE BOX!"
It's a sentiment Fremont automaker NUMMI understands. Their employees will be much better prepared after layoffs to maintain their personal economy even if they don't find another union job. When UAW Local 2244 was asked if they supported entrepreneurial education and training for their members, the reaction was a stiff, "No Comment."
But NUMMI management still cares and wants to ensure that the 4800 employees scheduled for layoffs don't add to the Bay Area's already hyper-competitive job market… at least not without an edge.
So to meet the needs of those who have unsuccessfully looked for San Jose jobs, CA unemployed can attend the CashFlowDNA Bootcamp on scholarship. Attendees leave with a plan to implement their blueprint for success. Sponsored tickets are available online at http://cashflowdna.eventbrite.com.
For more information, interview requests or media passes, contact Jodi Johnson at 415-235-3880.
###