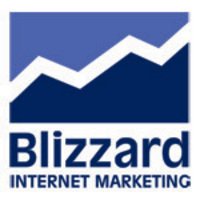 Glenwood Springs, CO (Vocus) September 25, 2009
Over the past few months, Blizzard Internet has offered a webinar series titled "All About Google" that presented the latest tips and tools to create a search presence for hotel, vacation rental, resort, and hospitality websites.
Each webinar is about an hour long and packed full of search marketing strategies that can be implemented today to boost qualified traffic, encourage bookings, and increase your bottom line.
The webinars are now available on-demand and are recommended for everyone from the savvy search optimizer to the novice marketer.
This series includes:
All About Google I - Google and its Many Algorithms: get started by learning the basics of Google and how it works including: vertical search, search engine optimization vs. search engine marketing, organic search, and local search.
All About Google II – Local Search: creating a local presence is essential for hospitality companies to dominate search terms for their area. In this webinar, Trent Blizzard covers the key components of Google local search, factors to improve rankings, how to get into the top 10 map listings.
All About Google III – Keyword Research: how a website ranks in Google isn't everything, a listing must be compelling and relevant for the searcher to click. Learn why website optimization and in depth research is an important part of on-page search engine marketing, and how to create a smart strategy for optimization implementation.
All About Google IV – Tracking Your Search Rankings and Results: finding the right tools to measure results and rankings can be an important business decision. Learn how to evaluate search engine rankings, those of competitors, and how to see if your website and search investments are really paying off.
All About Google V – Optimizing Your Website: achieving search engine success is subject to many factors including website optimization. In this webinar Carrie Hill, Blizzard Internet's Director of Search Marketing, and Trent Blizzard discuss several of the best practices for website optimization and strategies for a website to convert.
All About Google VI – Link Popularity: a website's ranking in Google is heavily impacted by the quantity, quality and relevance of the links that are pointing to it. Learn how to build valuable incoming links that will both influence rankings and drive qualified website traffic.
To watch the "All About Google" series and other valuable webinars on-demand, visit http://Newsletter.BlizzardInternet.com/webinars/
About Blizzard Internet Marketing:
Blizzard Internet Marketing is based in Glenwood Springs, Colorado and has provided full-service online marketing solutions to the hospitality industry since 1997. Their award winning services include: search engine optimization, website design, pay per click management, link building, email marketing, blog design and reputation management.
For more information about Blizzard Internet:
http://www.BlizzardInternet.com
50629 Hwy 6 & 24
Glenwood Springs, CO 81601
970.928.7875
888.840.5893
###